Windows 8 app store to allow open source apps
In what has been variously described as the result of a "loophole", Microsoft appears to be opening up a channel for open source applications to appear on the Windows 8 app store.
Applications will need to have been released under an Open Source Initiative (OSI) recognised open source license.
NOTE: The Open Source Initiative is a non-profit corporation which acts as steward of the Open Source Definition (OSD) and is the community-recognised body for reviewing and approving licenses as OSD-conformant.
Although still at pre-release version status at this time, if this development is fully borne out in the final release it appears to be a (positive) side stepping of Microsoft's Standard Application License Terms.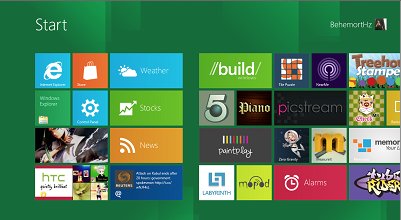 This news could now mean that popular open source applications including
OpenOffice, GIMP and VLC Media Player would be available on the Windows 8 app store when it arrives.
NOTE: Windows 8 is expected in autumn of 2012. The Windows store is expected to appear on PCs, laptops and tablets — the Windows Phone platform already has its own 'Marketplace' for app downloads.
For developers, Microsoft's open source openness will of course have its limits — and it is thought at this time that the use of open source programming languages (such as PHP, Ruby, Python etc.) to create Windows 8 apps will not be permitted. Although HTML5, JavaScript and CSS will, less surprisingly, all still feature.
So ultimately, is this Microsoft taking a more open attitude to applications than Apple?
Definitely, maybe.