Will SAP HANA developer tools actually now code 'for the cloud, in the cloud'?
Like a lot of companies who appear to have experienced an 'open epiphany' somewhat akin to the sudden legitimatisation of green politics in the heady days of Thatcherism… SAP has also pledged its troth to at the holy alter of openness in recent years.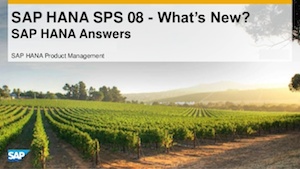 July finds the Walldorf, Baden-Württemberg based firm detailing its new "sponsorship" (Ed – we used to call it support didn't we?) of two key open source communities:
• Cloud Foundry, the open Platform-as-a-Service (PaaS) and,
• OpenStack Foundation, the open Infrastructure-as-a-Service (IaaS).
"That's very nice, thank you," said the community — but of more immediately tangible substance perhaps is news of SAP's new cloud-based developer tools:
• SAP HANA Answers and,
• SAP River Rapid Development Environment.
"The developer and open source community are key to breakthrough technology innovation," said Bjoern Goerke, executive vice president, products and innovation technology, SAP SE.
Thanks Bjoern, we agree — but can we actually talk about "coding for the cloud in the cloud" now?
"Through the CloudFoundry and OpenStack initiatives, as well as new developer tools, SAP deepens its commitment to the developer community and enables them to innovate and code in the cloud."
Oh okay thanks, that's what we wanted to know.
The Computer Weekly Developer Network spoke personally to Microsoft's Scott Guthrie on this point at the end of last year and (as fabulously splendid a code guru as Guthrie unquestionably is) he was more sketchy about this subject at the time.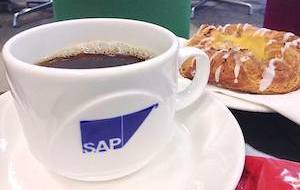 Systemanalyse und Programmentwicklung Gesellschaft mit beschränkter Haftung (or SAP to you and me) meanwhile says that in recent months SAP announced the code contribution and availability of a Cloud Foundry service broker for SAP HANA.
NOTE: Developed in close association with Pivotal and available as open source on GitHub, the service broker will allow any Cloud Foundry application to connect to and leverage the in-memory capabilities of SAP HANA.
SAP also recently announced an agreement with Databricks — the company founded by the creators of Apache Spark — to deliver a Spark distribution for integration with SAP HANA platform that is based on Apache Spark 1.0.
The firm also contributed key portions of the SAPUI5 framework as open source code on the GitHub site under an Apache Version 2.0 license.
"SAP HANA Answers is a knowledge-hub website for — via the SAP HANA Answers plugin, the site is directly accessible from the SAP HANA Studio, an Eclipse-based integrated developer environment (IDE) for administration and end-to-end application and content development for SAP HANA," said the company, in a press statement.
As part of what it claims to be its "rich developer experience" (Ed – thanks for that PR team), in June the company announced the beta release of SAP River RDE as part of SAP HANA Cloud Platform.
Is SAP's cloud developer message squeaky clean and better than most?
No — none of the major vendors has a flawless argument to put forward, but this announcement looks, for the most part, "tangible with real tools and resources" … and that is this is the best barometric gauge we can use at this time.