Why "community" is key to open source's success
This is a guest commentary for the Computer Weekly Open Source Insider written by Yves de Montcheuil, VP of marketing for open source data integration company Talend.
Montcheuil's full title for his thoughts here was fully entitled "Working for a Common Good" – Why Community is Key to Open Source's Success.
We are today seeing encouraging signs that the uptake of open source technology is starting to grow across the UK's public sector. There is an on-going consultation to define the use of open standards in government. In addition, Whitehall recently declared its intention to use open source "by creating a level playing field for open source and proprietary software."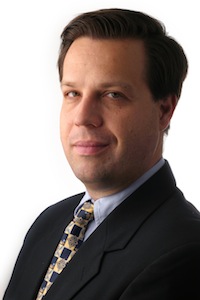 Key to the success of these developments and initiatives are the concepts of collaboration, cooperation and community. In fact, community is at the heart of the success of open source and this is especially true in the public sector. One way in which this manifests itself is in the work done by networks of IT users in propagating the technology not only within organisations, but across business sectors.
Open source is 'under the radar'
Many IT workers and developers are enthused by open source software and the opportunity it presents for adopting technology with the greatest level of flexibility. Technical users of open source software often use the product sets 'under the radar' in the organisations they work for.
Yet, driven by word of mouth and the many benefits open source provides, usage is likely to spread quickly across the developer community and often becomes so widespread that organisations then consider more structured adoption.
Further extending these benefits, open source software users take advantage of the power of the vendor's community network in terms of both support and product development. A website generally offers various resources to facilitate the implementation and maintenance of solutions.
The company also often encourages contributions from users who develop connectors, features, or change the source code in order to share their contributions with the community. By initiating an effective question and answer type approach to queries and concerns, the community can also act as a massive test bed and sounding board, leveraging the effectiveness of the vendor's R&D department.
If current positive growth signs for open source are to be built on in the UK, user driven and vendor driven community networks will be key as a catalyst for development and as a means of sustaining the development over time.