Why cloud needs annoying micromanagers
Everyone hates over-involved 'micromanagers' who refuse to allow employees to just get on with their jobs, but in cloud the case if different.
Downtown San Francisco based GroundWork, Inc. has nothing to do with gardening — the company specialises in monitoring solutions for IT operations with particular interest in hybrid cloud monitoring.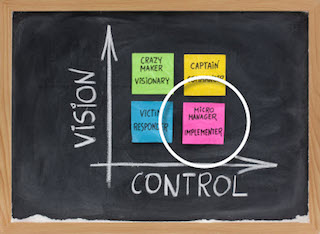 Image credit: portical.org
The firm's new GroundWork BoxSpy monitors Docker and other Linux container environments.
Essentially, this is what is known as "micro virtualisation monitoring" today.
Micro Virtualisation Monitoring (MVM if you must) is linked to a new trend associated with the use of Linux "containers" as an alternative to virtualisation software.
This is a new technology that is used to make software applications more nimble in cloud computing and has gained prominence in the last year or so.
Docker gaps
While Docker and Linux containers represent a newer, often better way to develop virtualised applications, there are still significant gaps in terms of security and other concerns compared to traditional VMs says the company.
The technology proposition here is that BoxSpy addresses these challenges by providing a resource-efficient monitoring system for today's container technologies.
"Docker and containers represent a newer, often better way for developers, lines of business and organisations to develop and package applications, but for enterprise IT teams there are still significant gaps in terms of security and other concerns compared to traditional VMs," said Jay Lyman, research manager for 451 Research.
GroundWork BoxSpy wors 'out-of-the-box', but also has a REST API that makes it compatible with other monitoring technologies.
Crucially, it adds full-featured enterprise monitoring to Docker environments with the ability to correlate Docker performance with the rest of the IT environment.
How to break monitoring
Company Veep David Dennis claims that dynamic environments, like those based on Linux containers, tend to "break IT monitoring" or at best render them cumbersome and complicated.
"You can't be very dynamic if your management tools can't keep up with the speed of change," said Dennis.
"Also, running Linux containers in production requires the ability to see container performance data next to performance data from the rest of the infrastructure – the compute, network and storage components. If you can't do that, you can't optimise your application scale out. We're happy to have worked with Docker personnel to make BoxSpy solve both problems."
BoxSpy is based on Google's cAdvisor container monitoring technology and is available on GitHub.