Why NoSQL is a no-brainer
The Open Source Insider blogs likes open source champions, the Apache Cassandra project chair fits that profile.
This blog features a mini interview-cum-discussion-cum-'fireside chat' with Jonathan Ellis, who is CTO at DataStax and, indeed, the current Apache Cassandra project chair.
NOTE: Apache Cassandra is an open source distributed database system that is designed for storing and managing large amounts of data across commodity servers.
Where is NoSQL right now? Is the transition away from RDBMS happening… and if so, where?
The size of the enterprise NoSQL market currently stands at about $200 million and is expected to grow to $1 billion in 2017, according to Forrester Research, Inc. (Source: "The Steadily Growing Database Market Is Increasing Enterprises' Choices", June 7, 2013)
The transition from relational databases platforms (RDBMS) to NoSQL solutions is certainly happening — but what is more important to ask is why?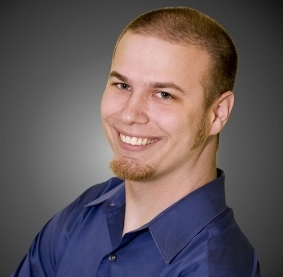 The reason behind this movement is two-fold. First is the trend towards modern application development for massive, online audiences — this exposes your database to velocity, volume, and availability problems that RDBMS designers never envisioned and for which they are ill equipped.
Second, there is a big emphasis on cost reduction everywhere. Whether you are a start-up company that is trying to reduce burn rate or a business that is evaluating its IT budgets, the database is going to represent a big chunk of that budget for the future.
NoSQL and other open source technologies can cut your spend by a significant percentage, so it's a no-brainer to look at in more detail.
Last month we announced that dozens of companies, including Netflix, Openwave Messaging and Ooyala had all migrated from Oracle to DataStax. These companies cited scalability, disaster avoidance and cost-effectiveness as key criteria driving their migrations.
To use a sports metaphor, we are in the second quarter of an American football game. We've been on the field for enough time to get fully engaged with our customers, competitors and the broader landscape. At the half-time interval is when you re-assess the first two quarters, take an inventory and make strategic decisions about how to win the game. As a company, DataStax knows where it wants to see the NoSQL market developing and the approach to get there, but we also know that the market as a whole will continue to change as well.
Will enterprises / traditional companies move to NoSQL, and when will this take place?
Enterprises and traditional companies are already moving to NoSQL. 20 companies in the Fortune 100 are DataStax customers, as well as household names like eBay, Adobe, Netflix and many others. The enterprise sees the same problem as the online start-up: they have online applications that cannot afford to ever go down, and which must scale to incredibly high levels.
These enterprises use DataStax to power their mission-critical applications, not for niche use cases. In a very real way they are betting their success on NoSQL and the strength of Cassandra and DataStax Enterprise (DSE) in particular.
What skills are currently missing in the enterprise that would help take up of NoSQL? How does this compare to open source more generally?
Historically it has been difficult for enterprise developers to migrate to NoSQL simply because the tools and APIs were so completely foreign.
We have been moving to address that, starting with security features in DSE 3.0 earlier this year with security features following a familiar GRANT/REVOKE paradigm. Now in DSE 3.1, we added the Cassandra Query Language (CQL), which is designed to be similar to SQL and smooth the learning curve for relational database developers.
More generally, there is no essential difference here between NoSQL and the broader open source ecosystem; the most important factor is that potential new users have someone to reach out to for a hand up.
We host dozens of meet-up events where we connect like-minded developers and help them build their skills. We also host Summit events that bring together all those involved in how Cassandra develops in future.
The last conference in the US saw more than a thousand attendees from across the Cassandra ecosystem, and we are holding a similar event in the UK in October for users in Europe. This will be the first Summit supported by DataStax in Europe, and we are excited to see more first-hand experiences with Cassandra shared at that event.
What role will open source and NoSQL play in future developments across the IT industry?
All of today's most successful NoSQL databases are open source. This is not an accident; open source allows companies to drive the direction of critical infrastructure to a degree unmatched by closed products. Cassandra in particular benefits from a strong ecosystem that, besides ourselves, includes companies like Netflix, Spotify, and Blue Mountain Capital.
This kind of expertise under the hood is why Cassandra has become an essential technology for companies that operate online applications that cannot afford to go down and must scale to incredible levels.