When two (open source) worlds collide
The Open Source Initiative (OSI) has reportedly flagged a potential trademark infringement brought about by one of its closest mindset neighbours, the Open Source Hardware Association (OSHWA).
The open hardware group's "gear logo" has been in use since the faction was established earlier in 2011.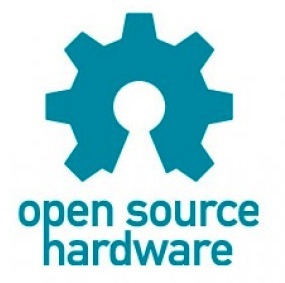 The OSI has highlighted the similarity of the OSHWA's logo to its own given the "key" opening at the bottom of the design.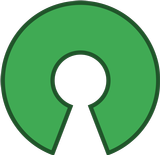 What is open source hardware anyway?
NOTE: The OSHWA's statement of principles explains, "Open source hardware is hardware whose design is made publicly available so that anyone can study, modify, distribute, make and sell the design or hardware based on that design. The hardware's source, the design from which it is made, is available in the preferred format for making modifications to it."
OSHWA's logo has started to appear on "boards and circuits" to signify a piece of equipment's ability to be modified and alerted openly in a shared format.
OSI has approached OSHWA regarding the "infringement" of trademark license in a slightly bizarre move, given that one might have assumed that:
a) the proximity of the two groups should positively be reflected in similar logos.
b) The OSI's logo (if issued as part of the Creative Commons License) should itself be as open to modification and augmentation in this way as any of the software that the group stands to promote and develop.
The OSHWA responds on its website to the situations as follows, "As the founding board members of OSHWA, we feel that it is not our right nor our place to decide this issue for the community without further input. This "founding" OSHWA board was elected by the OSHWA organizers simply to do the hard work of the bootstrapping the organization: to get a bank account, to fill out IRS paperwork, to clear other organizing hurdles, and (finally) to establish membership so that we can legally vote in board members by future membership."
No real "conflict" here
President of the OSI Simon Phipps has confirmed that OSHWA has approached the OSI regarding the "relationship" concerning the logos — and not vice versa. But Phipps is it pains to emphasise that "no schism" exists between the two open-source organisations.
Phipps is quoted as having said, "The discussions are ongoing and it's unhelpful to treat this as a conflict; neither OSI's board nor – as far as I have been told – OSHWA's board do."
CLARIFICATION:
Open Source Insider has received additional clarification on this story from Simon Phipps as follows:
OSI has not sent any legal notice to OSHWA, does not want to and has no plans to do so.
OSHWA approached OSI last year to ask about the relationship between the OSHW and OSI logos, which their internal discussion [openhardware.org] had identified as a problem.
Since then, there has been an ongoing conversation between OSI & OSHWA. It's not been perfect, but everyone involved is a volunteer doing their best in a complicated situation.
Last week OSHWA decided to consult its members/stakeholders about the matter before next steps with OSI.
The template trademark agreement from OSI that they published was not a proposal or demand, it was just an example document to assist them in making a proposal to OSI. It was requested by OSHWA prior to a meeting between OSI & OSHWA on June 29.
The discussions are ongoing and it's unhelpful to treat this as a conflict; neither OSI's Board nor (as far as I have been told) OSHWA's board do.
OSI is very keen indeed to devise an approach that brings maximum benefit to the whole open source community and which builds bridges to strengthen it.
When OSHWA's data-gathering ends (August 16) OSI will be ready with a strong proposal that fixes things.