The Red Hat sponsored Fedora Project to produce a community-supported open source free open source operating system distribution has reached its version 15 release.
Notable feature enhancements in Fedora 15 include:
• The GNOME 3 Desktop – there's a fresh look and feel on the top and some CORBA-based technologies at work under the surface.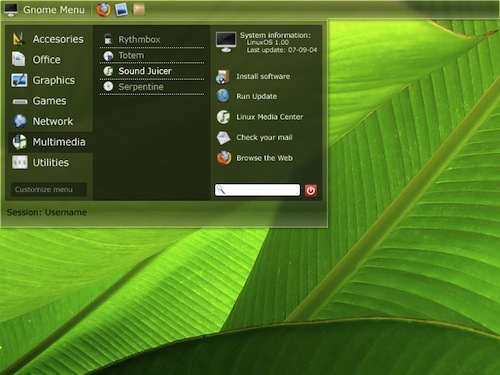 • BoxGrinder – this is a set of tools for making "appliances", either in virtualised environments, or in cloud environments.
NB: a software "appliance" is generally described as an amount of software combined with "just enough operating system" (JeOS) to form a "virtual machine".
BoxGrinder grinds out a preconfigured disk image, including the operating system and required software ready for deployment and can deliver the appliance to a targeted location.
• SystemD – this is the default system and session manager in Fedora 15. "SystemD has been designed to more effectively handle the start-up and management of system daemons (a background process computer program)," says Red Hat.
• Consistent Network Device Naming – this feature is said to make it easier for systems administrators to effectively determine which physical network port is connected to a Linux network device.
According to Red Hat, "The Fedora Project aims to release a new complete version of its free operating system approximately every six months. This rapid development cycle encourages collaboration and the inclusion of the latest features available. Fedora is built by contributors across the globe and the Fedora Project's transparent and open collaboration process has attracted more than 24,000 registered contributors."