What to expect from I ♥ APIs Europe 2016
Apigee provides open source components for building production-grade APIs.
The firm is the driving force behind I ♥ APIs Europe 2016… it's a conference with a ♥ symbol in it, what's not to like?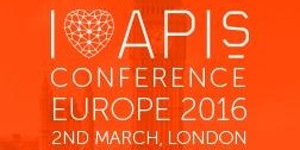 What's the deal?
I ♥ APIs Europe 2016 is an event dedicated to APIs and digital business strategy for developers, IT experts, and business strategists.
The promise here is one of hands-on workshops, digital business perspectives and real-world API programme know-how.
Chet's jazz trumpet blast
Now in it's second year as a European event, Apigee CEO Chet Kapoor spoke to the Computer Weekly Open Source Inside blog to explain how things are progressing.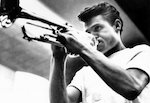 "Last year saw the very first 'I Love APIs' conference in Europe and this year it's set to be even bigger and better. Having outgrown last year's venue, attendees can expect to come away with greater knowledge on how to unlock the full potential of their digital business," tooted Kapoor.
"The conference will feature over 18 sessions delivered by Apigee customers and other expert digital practitioners from all over the world, with over 500 attendees from a diverse range of industries providing a powerful networking opportunity," he added.
The right side of the tracks
There will be hands-on education sessions led by API experts across three topic tracks:
· Business track: looking at digital transformation
· Technology track: looking at architecture, IT and platform
· Developer track: looking at API technology and best practice
Speaker's corner
Confirmed speakers include:
· Jack Ramsay, senior managing director at Accenture Digital — The tectonic plates of change are moving and are unstoppable. The question is not "Will things change" but rather "How fast will it happen and what will be the consequence for us?"
An abstract quotes, "The reality is that half of the global 500 will likely disappear in the next 10 years through bankruptcy or acquisition and that will impact us all – futures will be made and pasts forgotten – how does it look for you? Jack Ramsay returns this year – to explore the societal, technological, economic and environmental impact of what we cannot stop – but can shape."
I Love APIs Europe 2016 closes with a keynote address from Bhupesh Naik of Infosys on how digital innovations in different industries are using "API Economy" & "Platform Business" to augment today's consumer lifestyle with intelligent user experience.