What to expect from CloudStack Collaboration Conference & ApacheCon 2014
CloudStack Collaboration Conference & ApacheCon 2014 is staged next week in Budapest from the 17-21 November.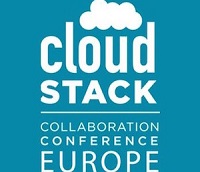 Actually, there is more to that statement…
The Linux Foundation and The Apache Software Foundation have already 'co-produced' this year's ApacheCon and CloudStack Collaboration Conference events in North America and Europe.
So this is ApacheCon Europe 2014 taking place at the same venue as the CloudStack Collaboration Conference Europe — the expression of unity and collaboration is therefore carried forward.
SOCIAL NOTE: While we're talking community then, #ccceu is CloudStack Collaboration Conference and #apachecon is, suprisingly, ApacheCon.
What's hot in open source?
The topics covered (listed below) will arguably serve very well as a guide to which open technologies a) are hottest right now and b) therefore warrant the most discussion and analysis: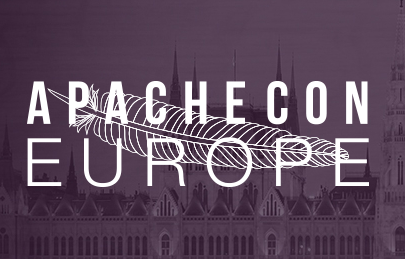 Cassandra,
Cordova,
CloudStack,
CouchDB,
Geronimo,
Hadoop,
Hive,
HTTP Server,
Lucene,
OpenOffice,
Struts,
Subversion and
Tomcat, among others.
Apologies for the bullet points, but these technologies deserve a line of their own.
CloudStack Collaboration Conference & ApacheCon 2014 will bring together more than 100 Apache Software Foundation (ASF) project communities and, having worked personally with developer communities for more than 15 years now, this sounds like an intensely positive collaborative environment.
But is Apache important?
According to the Apache Software Foundation, "Apache products power over half the Internet, petabytes of data, teraflops of operations, billions of objects, and enhance the lives of countless users and developers."
STATISTICAL NOTE: There are code contributions by more than 3,500 ASF committers from around the world.
So what of the attendees?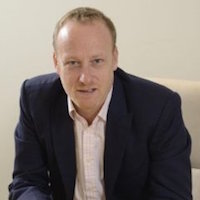 Giles Sirett CEO and founder of ShapeBlue, the largest independent integrator of Cloudstack technologies globally — Sirett argues that this isn't a trade-show masquerading as a conference: the CloudStack community focuses on making great software and this conference will reflect that ethos.
"Apache CloudStack is the most commonly deployed IaaS cloud platform, is in production use with hundreds of organisations worldwide and has a growing and vibrant open source community around it. [If this is the case] then why has nobody heard of it — and why does it not get the attention that other IaaS projects do?"
The quiet giant, about to roar
Sirett continues, "Next week at the CloudStack Collaboration Conference Europe, visitors will get the chance to see just how significant this 'quiet' project is. Developers and users of the software will come together to collaborate on ideas and share best practices. There will be over 60 technical talks, workshops and training."
Also at the conference we will hear about the widespread use of Apache Cloudstack. We will hear about service providers such as BT, Interoute, Ikoula and Kumo who run their major public cloud offerings underpinned by it and also many organisations that have built private cloud environments on CloudStack such as Paddy Power,Globo.com, Cloudera, universities and government departments.
Spoiling that special secret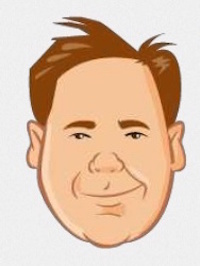 Mark R. Hinkle is senior director for open source solutions at Citrix (we've used his avatar, but he's a real person really, honest) — he suggests that CloudStack is often dubbed the 'best kept secret in the cloud'.
"Next week we hope to 'spoil' that secret at ApacheCon and the CloudStack Collaboration Conference EU in Budapest, which marks the largest meet-up for the project to date."
"There will be many new user stories highlighted, including how BT is delivering unique cloud services with Citrix Cloud Platform powered by Apache CloudStack; the success DATACENTER Services has had with CloudStack in the past three years; and Globo.com's best practices for running a large-scale cloud in Brazil," said Hinkle.

… and finally, the word from Mr Z
"Linux and open source software are driving the enterprise shift to the cloud. The CloudStack Collaboration Conference provides an unparalleled venue to learn more about some of the most innovative development happening to enable this shift, while also providing an important venue for the community to come together and collaborate on new and better ways of working and solving issues of mutual concern," said Jim Zemlin, executive director of The Linux Foundation. "The Linux Foundation is proud to support this effort."