What is the killer evolutionary force impacting open source?
Lots of French people speaking Anglais and putting up with 'les rosbifs' and other Euro nations for three whole days? That must be something special — and of course it is, the fourth Open World Forum runs from Thursday 22 to Saturday 24 September 2011 in gay Paris.
After a quick café au lait and my usual six pain au chocolats this morning I happened to take a quick gander at this year's agenda which (once again) makes the understated claim of being the 'Davos of open technologies'.
So as the developers, analysts, directors, investors and politicians from every continent gather for this event, will anything stand out?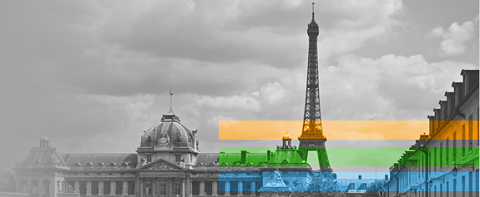 According to the Open World Forum press function, "In the past, the histories of the Internet and of open software/open source have been so closely interwoven that it's now hard to imagine one without the other. But changes both in the way they are being used and in legislation could affect the future of the Internet and open source."
Could it be the case that now, as we develop open source from this point, that legislation (and licensing issues for that matter) become the major governing factors directing open source futures?
Open source software (as we know) often needs to be commercially licensed for enterprise-wide deployment for legal indemnification reasons — and because companies prefer to work with static libraries in mission critical environments. As open source now moves beyond what is arguably well past adolescence, could commercial factors now have a much more prevalent influence?
Open World Forum postualtes that "fundamental issues" at the heart of questions over open data, Internet neutrality, cloud computing, commons, smart nodes and the Internet of Things will all be determining factors that help our 'knowledge society' now evolve.
It is probably all of these things and more that will influence open source futures. After all, it is a complete ecosystem and we should expect a whole universe of factors to now come into play.
Let's just keep global warming out of open source OK?