What Agile really means in BPM tools: changeable 'living' process apps
BPM company Bonitasoft has proffered forth Bonita BPM 7.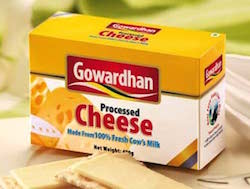 This is an 'end-to-end' business process management (BPM)-based application platform for developers to create personalised 'process-based' applications.
The kind of apps that can be adapted to business changes in real time.
Available now, all good chemists
After nine months of development, the open source version of the platform is available for download as of now.
"We've embarked on a new mission to create solutions that empower developers to build applications that support continuous change," claims Bonitasoft CEO and co-founder Miguel Valdes Faura.
Decoupled business logic
Bonitasoft's approach of decoupling of business logic, data and user interfaces is what allows this adaptability and ability to change in real time.
Maintenance and updates to user interfaces can be done independently from business workflow updates and without taking the application offline.
For user interface design, Bonita BPM 7 offers a graphical web-based, drag-and-drop UI designer to create personalised user interfaces.
This designer is extensible, allowing developers to create their own widgets — and it offers data binding, preview and design across mobile and desktop devices.
Application designers can go far beyond generic portals to create highly customised web portals, pages and forms, says the firm.
"Bonita BPM 7 represents a real convergence between the world of the 'BPM app' and traditional enterprise software," Valdes Faura said.
Native features limit
"It gives developers the freedom to easily code and extend the system whenever they hit the limit with its native features. Plus, the platform is built for change, so developers and business users can apply changes, updates and improvements over time – creating what we call 'living applications' that live and breathe and grow along with your business."
Could this be the real meaning of Agile that we've been looking for?
"The ability to (continuously) extend beyond the limit of native features with extensible widgets and decoupled business logic without taking applications offline…"