Wang & Prokharchyk are top 2 CloudStack 'committers'
It's tough to cover the thorny subject of women in technology without saying the wrong thing.
Should this subject even be news or a discussion point?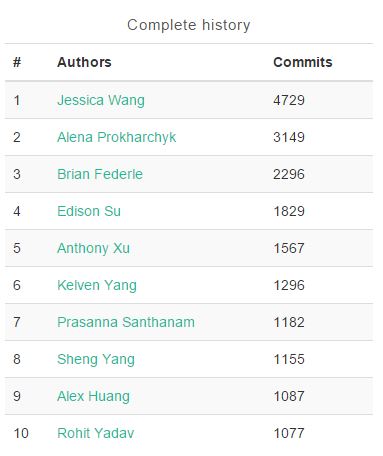 Well, it is – so unfortunately, we do have to highlight the issue to hopefully redress the imbalance to some degree.
In conversations at the CloudStack Collaboration Conference Europe 2014 with David Nalley (who is VP for infrastructure at The Apache Software Foundation and also an employee of Citrix) – various commentators referred to coders on the coalface of CloudStack itself as "those guys" and so on.
No queue for the toilets
Males were actually able to use the ladies washroom at one event here this week – okay that was because the gents was under construction, but the irony did not go unnoticed.
It's true, at the conference itself there must be 500 people and there are scarcely enough females to make up a football team.
You will note that we didn't say 'ladies soccer', just football … plain and simple.
Anyway, the point of interest here is that two of the top ten 'committers' (i.e. those people who 'commit' code to the project) are female.
Leading lights are Alena Prokharchyk (@Lemonjet), who describes herself as a European in the USA and as a full time software developer for Apache CloudStack; and a member for the ASF Project Manager Committee – plus also Jessica Wang, a senior Software Engineer at Citrix Systems.
Should we simply gloss over this point?
Or should we champion these two coding champions who happen to be outstripping the performance of their male counterparts?