Walmart's bricks & mortar to digital business journey
Walmart has released its OneOps cloud management platform for continuous app lifecycle management – and, in line with this news, Couchbase has announced support for @WalmartLab's release of OneOps to the open source community through Github.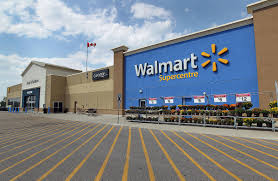 Walmart uses Couchbase Server in a cloud environment to power a digital businesses that must be always on, responsive and highly adaptable.
OneOps delivers an open source tool that for developers and DevOps to launch, manage and maintain products in public, private and hybrid cloud environments.
"Walmart is the perfect model of a company that is smartly adapting to the digital economy. While its retail leadership was built on brick and mortar, Walmart has become a technology and e-commerce innovator," said Ravi Mayuram, senior vice president, products and engineering at Couchbase.
"Walmart uses Couchbase to ensure consistent, high performance with sub-millisecond response times for its e-commerce platform. OneOps is a great solution for managing cloud deployments and we strongly support the move to open source this exceptional technology," he added.
Walmart has built a best-in-class global e-commerce platform that supports anytime, anywhere shopping with reliable performance at peak times. That platform is entirely managed from OneOps.
Using OneOps, the Walmart platform team is able to quickly deploy cloud solutions that use various technology components as a service and support migration between clouds.