University Challenge & the open source debating society
There's nothing worse than finding out about a good technology event just after it has finished is there? Actually, there's stubbing your toe while listening to fingernails down a blackboard with Celine Dion playing in the background – that's definitely worse, but you know what I mean.
Unfortunately, I found out about the TransferSummit conference – a 2 day conference discussing open source amongst techies, business people and academics – which was held at Keble College on the 24-25 June just after it had finished.
But before I give you a few links to some of the content, let's just step back a moment and question the validity of an event like this. What on earth has the academic community got to teach the industry about open source? How could a bunch of theorists and computer science professors have any relevance to the live beating pulse of the open source development community?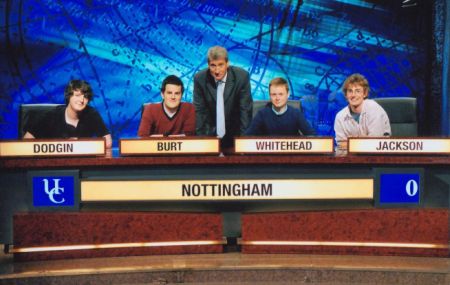 Perhaps we should reserve judgement here. IBM's research function works very much like this i.e. with both a 'pure' and an 'applied' function. Wacky scientists in the pure function theorise on what might be possible and then the applied team come in and put a more practical and pragmatic framework around the "next big thing" that the boffins have dreamt up.
So was this event worth the trek to Oxford for a set of keynotes and a "Gala" dinner? Well there was an Innovation track, a Development track and a Collaboration track and they were quite nicely aligned to executives, technologists and not-so-technical attendees respectively.
One of the better blogs you might like to read up on in follow up to this event comes from Scott Wilson who talked about open innovation, development and collaboration. Wilson said that his focus was on barriers to community as he discussed areas such as, "Governance, diversity and personal barriers to engaging in an Open Source development community and how as a member of such a community you can make a contribution."
Another worthy blogger (or should I call him a scribe?) from this relatively unique academic/industry gathering was Alastair Harper who had a nice take on architectural building construction and its connection to open source computing with a piece called 'buildings that last are always open.'
"How is the open source model like Oxford's Sheldonian Theatre? Ross Gardler, in his introduction to the TransferSummit conference this June, put forth this theory: the Sheldonian, Christopher Wren's greatest early work, required a huge range of transferred expertise and what was then the latest technology in its construction. A swath of different individuals' skills were employed to produce a cutting-edge building that, finished in 1668, is still used today. The end result was not only a magnificent building but also new construction and architectural techniques shared with the craftsmen brought in," wrote Harper.
So there you have it. If you feel that academia has something to teach the dynamic flow of the IT industry (and personally I don't) then you might like to look up this event for next year. As for me, well – all I can say is that my degree certificate is on the wall and for now – school's out, forever!