Ubuntu-based Zorin OS 12 Linux, 'aping' Windows?
Could Windows every become open source? To be honest, although that discussion is fun to have, it's really not on the cards right now or up for discussion. This was the avowed verbalisation made by more than one of the senior Microsoft developer division employees at the firm's recent Connect () 2016 conference in New York.

Download this free guide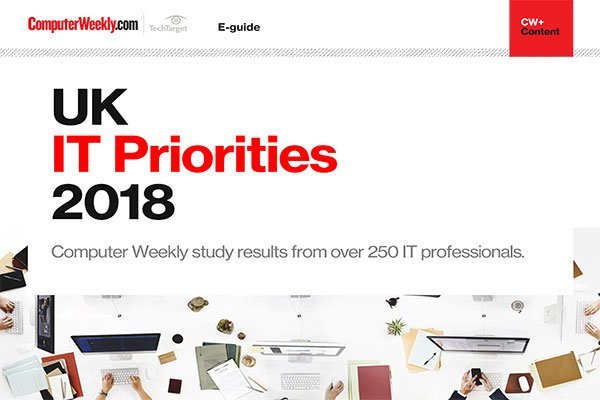 2018 UK IT Priorities survey results
IT organisations in the UK and across Europe are starting to accelerate the move to the cloud. Read more about the key areas in which senior IT managers are planning to invest in over the next 12 months.
Microsoft is in fact far more focused on it's 'any developer, any app, any platform' message (rather than it's previous 'Windows Everywhere' concept) and the firm has a lot to get right now in terms of helping to brings its tools for other platforms online (such as Visual Studio for Mac driven by Xamarin and .NET combined strengths) effectively.
Windows alternatives
So could any of the Windows upstarts ever supplant the Microsoft take on Windows? Ubuntu-based Zorin OS does indeed come with a taskbar on its GNOME-based desktop. A main system menu is also located on the left.
This is a stable distro of Ubuntu with a raft of customisations and desktop optimisations. Other press are lauding it as the best of both Windows and Mac OS X in one.
According to the Zorin blog, with a tap of the logo/super-key on your keyboard, you can instantly see everything that's happening on your computer from the Activities Overview.
Every window and every workspace comes into view so you can browse, rearrange and organise your apps as they're running. New workspaces are added dynamically, so you'll never run out of room on your desktop says the team.
Others will like the universal search function.
"As soon as you start typing in the Activities Overview, you can search for anything on your computer and beyond. Not only can you find your installed apps, Universal Search also suggests new apps to download from the Software store as you type. In addition, you can now search for files and even inside of apps. Thanks to search providers, apps can extend the functionality of the Universal Search, so you can search for a city to find the local time or enter in a maths sum and see the answer live without even opening the Calculator app," write the team bloggers.