Ubuntu Server 13.04 packs hyperscale OpenStack
Canonical has announced that its Ubuntu Server version 13.04 operating system is now listing as available for download.
This latest version features high-availability (HA) for OpenStack deployments.
Canonical CEO Jane Silber asserts that Ubuntu is built for hyperscale. "[It is now] the platform of choice for production OpenStack clouds," she said.
NOTE: Hyperscale storage is the storage of vast quantities of information in media capable of increasing in size rapidly, efficiently, and indefinitely. In a data center, hyperscale storage capacity commonly runs into the petabytes.
Ubuntu Server 13.04 is the only distribution of OpenStack that makes high-availability (HA) a standard feature — users on 12.04 LTS can upgrade to the latest OpenStack version, "Grizzly", from the Ubuntu Cloud Archive.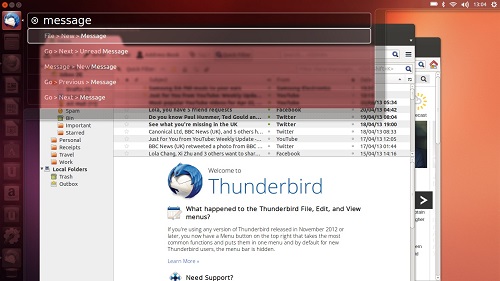 This release of Ubuntu brings "substantial enhancements" to the Juju orchestration GUI that provides a visual representation of the relationships between services running on clouds like Amazon EC2 or OpenStack.
Extra Juju juice
This extra Juju juice should (in theory) make it easier to deploy and manage workloads.
The collection of open source workloads – or Juju "Charms" – has grown, giving DevOps professionals access to over 130 curated charms for common cloud workloads.
The collection of charms now includes all major web development frameworks including Node.js, Django, and Ruby on Rails.
According to a Canonical press statement, "Canonical's Landscape management tool now has OpenStack awareness built-in, and supports critical workflows for production cloud environments, such as live updating of host kernels and other components in a running cloud. For service providers and mission-critical cloud deployments, the ability to monitor, manage and automate cloud operations is an extremely valuable capability that is unique to Ubuntu."
Scale-out storage is a popular topic with enterprises that manage massive and growing volumes of data.
A new generation of scale-out storage services like SWIFT and Ceph enable companies to turn cheap, directly-attached storage into network services for block (network disk) and object (S3-style) storage.
NOTE: Ceph is a unified, distributed storage system designed for excellent performance, reliability and scalability.
In light of these facts, Ubuntu 13.04 now provides an integrated implementation of Ceph alongside SWIFT for customers wanting sophisticated and cost effective storage options.