US Federal Source Code Policy: embrace more open source to save taxpayer dollars
The United States White House and the federal government have already been widely reported to have adopted a degree of open source software, tools and platforms — but this trend is now officially set to increase.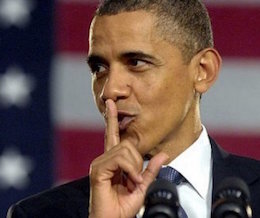 A newly released paper entitled "Federal Source Code Policy — Achieving Efficiency, Transparency and Innovation through Reusable and Open Source Software" has called for US governmental agencies to take a more proactive and positive approach to open sourcing and sharing their code form this summer.
Chiding words
The paper chides current policy and actions by saying that even when [government] agencies are in a position to make their code available on a government-wide basis, they do not routinely make their source code discoverable and usable to other agencies in a consistent manner.
"These shortcomings can result in duplicative acquisitions for the same code and inefficient spending of taxpayer dollars. This policy seeks to address these challenges by laying out steps to help ensure that new custom-developed federal source code be made broadly available for reuse across the Federal Government," reads the paper.
The US administration says it will launch Project Open Source, an online repository of tools, best practices and schemas to help implement this guidance.
Read more: https://sdtimes.com/white-house-proposes-government-open-source-software/#ixzz457wdVelR
Follow us: @sdtimes on Twitter | sdtimes on Facebook
The efforts here will manifest themselves on the project-open-source.cio.gov/ portal when it becomes live.
The complete paper is viewable at this link.
Image credit: madworldnews