UK Electric Vehicle charger network must be open source
It's not a term particularly well embedded in our collective vernacular just yet, but "EV Chargers" does of course refer to 'Electric Vehicle Chargers', the units we need to keep the next generation of environmentally sustainable cars on our roads.

Download this free guide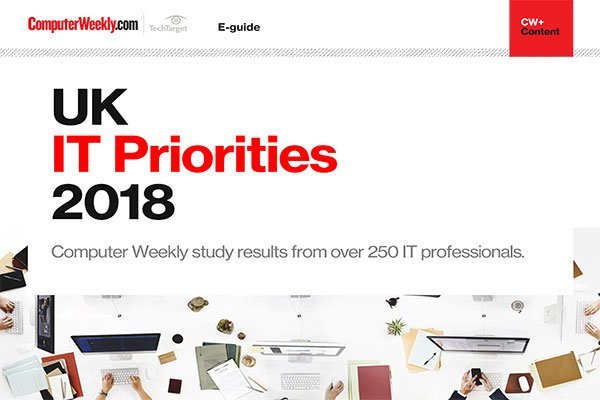 2018 UK IT Priorities survey results
IT organisations in the UK and across Europe are starting to accelerate the move to the cloud. Read more about the key areas in which senior IT managers are planning to invest in over the next 12 months.
But could EV Chargers go open source?
Eco-transport website Hybridcars.com reports this week on Charge Your Car Limited, a project originating in the North East that is part of the Department for Transport's Plugged in Places project funded by One North East, OLEV, public and private partners
NOTE: Over 60 partners in the North East including all twelve local authorities, private businesses, transport providers, academia, NHS, retailers, business park operators, fleet operators and electricity distributors/suppliers are already signed up to host chargers.
Charge Your Car has aspirations to become the first national EV Charger network open to any driver.
As such, it is said to be taking a markedly open architectural approach to the development, creation and management of its part in the UK's EV recharging infrastructure.
While most electric vehicle drivers still charge their vehicles at home, the project aims to create 10,000 pay-as-you-go EC Charge points right across the UK.
The open source goal here is to work towards an industry-standard Open Charge Point Protocol (OCPP), where drivers could potentially charge their cars on EV Charge points belonging to any manufacturer.
The parallel with the nightmare of different smartphone charger form factors just comes whizzing past your brain doesn't it?
Hybridcars.com quotes Alexandra Prescott, operations manager at Charge Your Car as follows, "EV users cannot 'roam;' they need to join multiple membership schemes, pay multiple subscriptions, and use multiple means of accessing the charge points. All of this creates hassle and imposes unnecessary expense. Now we are using the insights gained from the past year to develop a second-generation back office based on our 'open source' approach and we will share our plans with our industry colleagues at LCV2012. The new service will be fully operational next year."