Tizen, your next HTML5 mobile operating system
The open source Tizen operating system could be your next mobile device experience.
South Korean mobile giant Samsung has backed the Linux-based mobile operating system, which runs on smartphones & tablets (of course) and also (in more emerging territory) on smart TVs and in-car entertainment systems.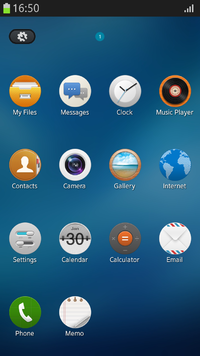 Tizen is built on the Linux kernel and the WebKit runtime with an application development environment based around HTML5 from first principles.
The Tizen SDK and API enables software application developers to employ HTML5 along with "related web technologies" to write applications that run across these multiple device segments.
Thus far, Tizen has been developed by The Linux Foundation with direction from a Technical Steering Group made up of developers from Samsung itself and also Intel.
Intel's interest in Tizen is strong and the firm has formally moved its focus to Tizen in line with the work being carried out by the Linux Foundation in this space.
The MeeGo development team has (since September 2011) openly stated that it has been working hard to make sure that developers of MeeGo can also transition to Tizen.
Tizen Association members also include Vodafone, Huawei, NEC, Orange, Panasonic and Telefonica.
According to the Tizen blog, "The opportunity to gain visibility and secure a foothold by being one of the first to enter the Tizen market is a big one; in fact, it's a $4M opportunity. And, if you're an HTML5 developer, you really should be involved. Tizen is the highest ranked platform for HTML5 on HTML5test.com"
Tizen appears to be a healthy means of ensuring market diversity i.e. Samsung wants to loosen its dependency on Android so its backing is natural enough… as is Intel's, as the chip giant eyes a mobile market with a huge installed base of ARM chips.
One only hopes that Tizen is not simply a reserve or fall-back option for Samsung — the firm's move to combine its own home grown Bada operating system (at the start of this year) into Tizen suggests that there is substance here.