The open cloud revolution is crawling like a snail
A walk around London's Cloud World Forum exhibition in Olympia this week provides the casual observer with a number of things:
1. unlimited free 'corporate candy store' sweets
2. opportunities to win a 'GoPro', always the latest giveaway favourite
3. a view of the most proactive cloud players today (Amazon doesn't bother turning up)
4. a realisation that Olympia is tiny and just not Las Vegas or Barcelona etc.
5. difficult-to-find toilets
6. a slightly uncomfortable encounter with the models from the 'Dream Agency' when you want to get a serious product guru interview
7. some insight into cloud standards and open source cloud penetration
Numbers 1 and 7 are clearly the most important items on the above list if you need some guidance.
So what of open source?
Your erstwhile blogger cum journalist cum analyst (that's me) spent an afternoon asking somewhere around seven interviewees where they stood on cloud standards.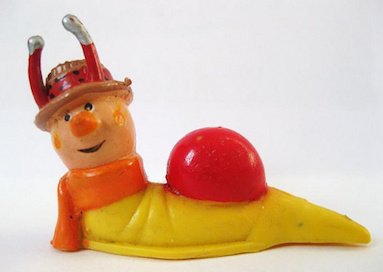 I spoke to IBM, Progress Software, Telstra, AppGyver & raw engineering, HP,
ServiceSource and anyone that would provide me with cold water.
The overall feeling among exhibitors is that standards are not as important as Line of Business objectives and core business-centric operational objectives.
Despite the prevalence and growth of OpenStack, there is a deeper and more entrenched legacy IT infrastructure that pervades across the business landscape.
The big truth here is…
The relationship between incumbent vendors' installed data management products and established bureaucratic business streams will not allow new open cloud structures to assume power overnight.
Rather then, it will be a case of open cloud "supplementing rather than supplanting" i.e. open cloud will (relatively) move at a snail's pace.
This is a view backed up by the more realistic cloud vendors at whatever level of the industry and IT stack they choose to ply their wares.
Red Hat isn't doing everything right, but CEO Jim Whitehurst's comprehension of this space is better than some — and he's a guy that used to run an airline business (Delta) so he knows a thing or two about shifting consumer buying habits.
This is merely a blog to express gut look and feel, this subject is wide open.