The four cornerstones of open server virtualisation according to Citrix
Opening up the free server virtualisation tool market is Citrix XenServer, which has now moved to a full open source model beginning with the new XenServer 6.2.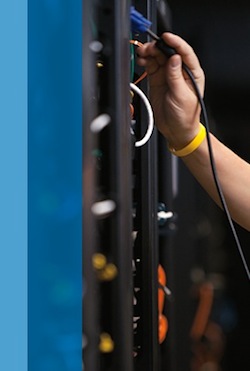 Along with the resources offered by the XenServer.org community portal, this move has been taken to try and reinforce Citrix's claim of being the "dominant virtualization platform in the public cloud", as the company puts it.
NOTE: XenServer is an open source platform for cloud server and desktop virtualisation, — Citrix has made parts of this platform's code available in an open source stream before now (it used packages from the Xen Project, Linux kernel and the Cloud Platform (XCP) initiative), but this news relates to the complete code base now being open.
So why did Citrix open source XenServer?
"We believe that open source plays a strategic role in the future of virtualisation and cloud technology and that only open source offers the opportunities for collaborative, open innovation and the economies of scale that these markets demand," said the company, in a blog statement.
Citrix lists the cornerstones of open public cloud with relation to its product as follows:
1. Open source is in the DNA of Xen and XenSource
2. Open source software leads proprietary software in cloud infrastructure
3. Open source enables collaborative development and drives public trust.
4. Open source communities empower users and broaden market reach.
Citrix XenServer is now available for free to everyone on the new XenServer.org community.
Citrix will of course still provide a commercial distribution of the XenServer for customers that are running XenServer in an environment that warrants the "insurance policy" of a supported, commercial product.
NOTE: Free Citrix XenServer does include XenCenter for server management, but not patch management.
According to Citrix, "You can think of this like Red Hat Enterprise Linux versus Linux. At the feature and functionality level, the only difference will be that free Citrix XenServer users will not be able to use XenCenter for automated installation of security fixes, updates and maintenance releases."