Talend's open source middleware sandwich filling, tasty or lumpy?
Open source middleware provider Talend last month put a little extra filling in its technology stack with the acquisition of SOPERA, an open source SOA and application integration platforms company.
So with all this extra middleware sandwich filling to chew on; has the company now produced the tastiest open source middleware offering around, or is it a harder chew to digest?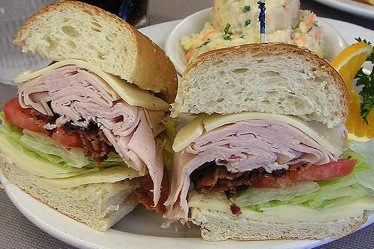 As already discussed here on Computer Weekly, the company's main product Talend Open Studio (TOS) is designed to help users extract data from different sources (databases, files, applications, web services, e-mails) and after transforming that data send it on to different target systems.
Now with its new stack in place, Talend has officially released its menu du jour (sorry! I mean roadmap) to show how it will be incorporating the products and technology it obtained last month to produce a new recipe for middleware now that application and data integration needs are increasingly converging.
Talend says that as organisations become more distributed (and more of us use takeaways and fast food joints on the move) and data sources become more diverse (and we start to import new food ingredients from around the world), then IT organisations need to efficiently and effectively leverage their information and application assets (so we need to still retain quality control and produce a tasty and ultimately satisfying end result and not just end up with IT "stodge") — if you can stomach my analogy.
There is, after all, a reason that the term "bloatware" came about yes?
"The data integration and application integration disciplines are closely interrelated since they address similar issues, through multiple modes of interaction and delivery," said Ted Friedman, vice president, Gartner. "We continue to note an ongoing convergence of these disciplines. Organisations that take a strategic and holistic view of their information and application infrastructure, involving both types of integration competency, will gain substantial business benefit."