Sun developer community integrated into Oracle Technology Network
With a warm developer-style hug, Oracle says it has welcomed the Sun developer community into the Oracle Technology Network (OTN) taking the total size of the group to 10 million users and making it one of the world's largest communities of application developers, database administrators, system administrators and architects.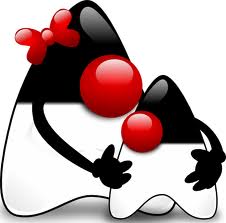 Thomas Kurian, Oracle executive VP of software product development, said that he was particularly "pumped" to be at this JavaOne, as this is the first year that Oracle has been the steward and sponsor of the conference. He detailed Oracle's three year road-map for Java – which includes the Java language, the VMs and the programming interfaces.
Oracle says that it continues to see significant developer adoption of Java Platform, Enterprise Edition (Java EE) 6 with over 9.1 million downloads of the Java EE SDK and GlassFish Server distributions during the last 12 months.
Over the last six months, the company states that it has delivered new releases of a broad range of developer tools including Oracle JDeveloper, Oracle Application Development Framework (ADF), Oracle Team Productivity Center, Oracle Enterprise Pack for Eclipse, NetBeans, and Oracle Solaris Studio.
Continuing what the company calls its "commitment to open source" and specifically to the Eclipse Foundation, Oracle announced today that it has proposed a new code contribution to Eclipse called Sapphire, intended to help Eclipse developers design Java desktop user interfaces.
"We're focused on two fundamental things with servers and desktops – to optimise Java, for new application models that are emerging and for new classes of hardware. Oracle wants to first, enhance productivity for developers, second, to integrate modularity into the VM, and third, to improve the performance and scalability of Java on multi-core processors and new chip architectures," said Kurian.
Where will Oracle take Java now?
Well, the company says that it believes that the Java VM should not just run the Java language, but be extended to support all classes of languages.
Does the future look bright for Java?
In truth – it doesn't look bad. Yes there are dissapointments, but the IT news headlines have NOT been peppered with repeated suggestions that Oracle is either killing or damaging Java over the last twelve months. Yes it is moving certain aspects of the platform in its preferred more commercially aligned direction – but now is not the time to jump off a bridge.
Let's stay with it and see what happens next.