Student rookies driving open source in banking
A recent study carried out by IT analyst firm Forrester (sponsored by Black Duck) of 542 developers has suggested that as many as 92 percent of banks have been using open source software (OSS) to develop mobile apps.
Although this PR-driven claim should arguably have been phrased — " 92 percent of banks have been using open source software to develop "a proportion" of their mobile apps — the propensity shown here could speak of wider trends in motion.
Banks are trying hard to roll out secure apps for smartphones and tablets right now so experimenting with test deployments on open source software has particular appeal if (as the Black Duck study suggests) the technology being evolved here uses open source "at both the front and back end".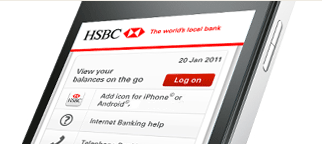 Black Duck Software CEO Tim Yeaton argues that as IT shifts toward a younger workforce and slimmer budgets, financial services organisations are taking an increasing interest in the OSS development model.
"Recent college graduates are skilled in OSS development and it is becoming increasingly common for younger workers and managers to have worked with OSS code, components, and communities at other jobs," said Yeaton.
He argues that not only are these young workers experienced in using OSS, but they're also looking for job opportunities that encourage them to do so. Yeaton continues, "This younger workforce is starting to ask, "Why can't banks use OSS like we did at college or in the company I last worked for?", which can be a pretty difficult question to answer since the logic for OSS adoption is sound and the cost justification is clear."
The Black Duck CEO says that it is clear that banks will benefit from an IT strategy that embraces broader use of open source, coupled with policies which address how and where OSS can be used, and automated infrastructure to manage the sourcing, approval, validation and reuse of approved OSS.