Sherlock Holmes today is a data scientist
Big Data is becoming an increasingly important and sensitive factor in terms of every large firm's ability to pinpoint and control their competitive advantage. Managing Big Data and analysing it correctly takes the skill of a modern day Sherlock Holmes…
So in the news this week we hear rumblings from Jaspersoft. The company is offering free business intelligence (BI) training for users who want to deploy the Hadoop open-source data-intensive distributed applications software framework.
The new training offer is presented through Big Data University, an online on-demand educational site established by IBM that offers Hadoop and Big Data training courses.
Jaspersoft says that skills needed to work with big data proficiently are "reporting and analytics" — and that with these talents on board users will better understand big data and be able to use it to improve business performance.
Impediments to adoption
Managing and analysing large and complex data sets needs special skills among a firm's staff base. Lack of skills in this area has been labeled as an "impediment to adoption".
But Big Data management requires more than Hadoop skills, so the university offers additional courses in analytics, database and data integration.
The first Jaspersoft training module to be offered is "Hadoop Reporting and Analysis" and it is available now. Additional BI for Hadoop training modules will be available in the coming months.
"As an open source company, Jaspersoft understands the importance of helping the Hadoop community and we are delighted to offer free business intelligence training," said Karl Van den Bergh, VP of technology and alliances at Jaspersoft.
"After completing this free Big Data University training, even more people can realize fast insights from their data through our industry-leading suite that provides easy reporting, analytics, and dashboards."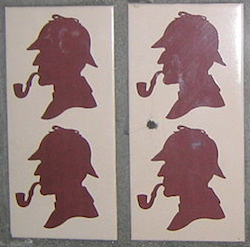 IBM Big Data evangelist James Kobielus lists information on this subject on his 'Big Data Hub' blog quoting IBM distinguished engineer Stephen Brodsky.
Brodsky suggests that the data scientist is the 21st century Sherlock Holmes and that in the future, we may have Data Science as a college degree.
"Quantitative decision making will increasingly be based on Data Science. Economies with more Sherlock Holmes/Data Scientists will have significant competitive advantage. With a mix of domain expertise and analytics skills you can turn data into the right insights. Analytical skills will be important – data analysis as well as data structures in comp science study. Probability and Statistics as well as Machine Learning will be great core skills," predicted Brodsky.
STORY REACTION:
Upon posting this story, the Computer Weekly Open Source Insider received the below reaction from Geoffrey Taylor, head of academic programme, SAS UK & Ireland.
"No-one disputes the potential of Big Data, but a more important question is: do organisations have the skills to turn this tide of data into economic opportunity? My own experience confirms widely held views that there is a huge chasm between the amount of people needed to analyse data, and the amount of talent trained in the art of doing so."
"Consider the Institute for Advanced Analytics at North Carolina State University – the first of its kind. On average, each member of the class of 2011 had 14 interviews and two job offers, and the average base salary offer was $81,500. In a tough job market, this illustrates the increasing demand for those trained in high performance analytics."
"The problem is deep rooted and we must 'catch them young' by encouraging uptake of STEM subjects in schools if we are to ensure that the UK can compete on the world stage. Working with businesses and government to base syllabuses around the applications and software used in real-life scenarios will help give students a head start when it comes to gaining employment in an information age. Equally, the onus should also be on universities to provide courses that are fit for purpose; making sure their courses are aligned to the needs of the marketplace."