Security and compliance tools for moving towards virtualisation
While there is still much debate centering on the feasibility, cost effectiveness and manageability of cloud computing and virtualised infrastructures, the issues of security and compliance probably rank as the key concerns for companies considering a move towards this technology.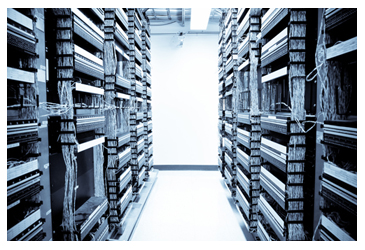 Novell is aiming to address these issues with a new log management solution and provide the Holy Grail for virtualised data management i.e. IT transparency and visibility.
The Sentinel Log Manager 1.1 log management solution is a software appliance – an application that is hosted on a 'virtual machine' with just enough operating system (JeOS) for it to run and perform its task.
Built using SUSE Studio Novell's web-based appliance building solution, the company says that the Sentinel Log Manager brings much needed data collection, search and reporting capabilities to the business.
"Software appliances are the next evolutionary step for software delivery, allowing hardware to be decoupled from the software creating adaptable mechanisms for deployment and management," said Charles Kolodgy, research vice president at IDC.
Having the flexibility to address the threats thought to be endemic to virtualised IT deployments has to be the next logical step. Without this type of 'provisioning' for risk, enterprises entering the virtual data space run the risk of running a half-baked operation.