Red Hat: which open source personality type are you?
Which open source personality type are you?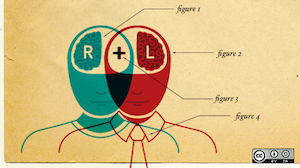 It's a question that Red Hat's Pete Savage asks this week on opensource.com
In this article, Savage takes a look at the different traits of people who contribute, what their aims are… and how other programmer should aim to balance them out when reading all those comments on pull requests.
"People may have a combination of several of these traits, but they're usually centred around one. The trick is finding out what the person is aiming for and to see if that lines up with the project's goals," he writes.
The options are as follows… you'll need to cast your own vote at this link to see how the rest of the market is thinking:
Genericist
Specialist
Perfectionist
Conceptualist
Adventurist
Conventionalist
About the author
Pete Savage is a passionate open source enthusiast who has been promoting and using open source products for the last 10 years — today he works at Red Hat as a senior quality engineer for the CloudForms product.