Red Hat: The Only Way Is... open cloud (OpenShift)
Red Hat used a customer event at London's Millbank Tower yesterday afternoon to underline its open cloud computing strategy.
Scott Crenshaw, vice president and general manager of the company's cloud business unit explained that the only way is open. "These are early days for the cloud, locking into any single vendor is a bad idea," he said.
Red Hat's OpenShift platform first debuted in May 2011.
Crenshaw sees the next wave in PaaS technologies focused on hybrid strategies. As such, Red Hat says it is now continuing to address this approach through the evolution of its OpenShift platform for developers.
During the forthcoming Open Cloud Conference, Red Hat plans to make available the source code to the automation components that are used to power OpenShift, offering access to the code behind its PaaS platform.
OpenShift was built with a number of open source technologies such as JBoss Application Server as well as technologies that Red Hat acquired from its acquisition of Makara in November 2010.
This is a busy time for the Red Hat open cloud team and they're not shy about what to say. The company appears to be staunchly against the moves made by both VMware and Microsoft alike in terms of their cloud infrastructure methodologies (or "sales strategies", if you want to be mean) just now.
Red Hat will also use the Open Cloud Conference to spell out further plans detailing its next moves with OpenShift, where developer workshops will be run drilling right down to practical installation and running tutorials.
Speaking to the Computer Weekly Developer Network directly Red Hat's Crenshaw said, "A modern enterprise is built with a complex IT DNA structure made up of different storage, different networking protocols, different applications and different application infrastructures governing user's exposure to the corporate stack."
"If you look at the fact that users want 'self service and low prices', but IT wants 'policy and compliance', the potential for friction here across differentiated IT architectures is huge," he added.
The open way is the only way then, so says Red Hat. This story has more to come.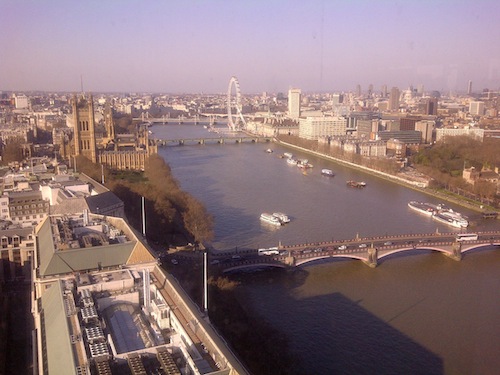 Image: 29th floor of Millbank Tower during Red Hat UK meetings.