Red Hat Is Number One Gnome, Is There A Control Freak Problem?
Open source veteran Red Hat has confirmed its status as top corporate contributor to the Gnome desktop environment project. A study of 106 companies that have contributed to Gnome development over the past 10 years ranked Red Hat in first place with nearly 17 percent of the total code commits.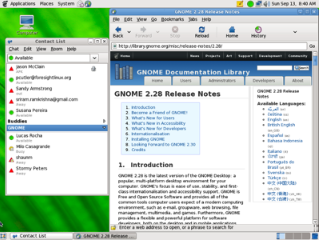 Although its presence in the open source market makes it arguably quite logical for Red Hat to have been ranked in first place by Neary Consulting's census study, the company's Fedora distribution and the commercially supplied Red Hat Enterprise Linux, have clearly allowed its engineers to refine their contributions to desktop, kernel, virtualisation and development tools at a variety of levels.
Just for the record – – absolutely no suggestion is being made here that Red Hat has used its weight and muscle in the Linux space to "altruistically" contribute that total number of code commits with any side agenda of compounding its own position in the industry.
Once again, companies with commercially aligned versions of enterprise Linux should not be accused of attempting to assert their wider control over the market by maximising the total number of touchpoints they have to the wider community code base.
I hope I have made that absolutely clear.
Red Hat says that it is committed to the collaborative development of an open alternative to proprietary client operating systems. The company Red Hat serves as a member of the Gnome advisory board, in addition to Canonical, Collabora, Debian, Free Software Foundation, Google, IBM, Igalia, Intel, Motorola, Mozilla Foundation, Nokia, Novell, OLPC, Oracle and the Software Freedom Law Center.