Red Hat 7, the opposite of Microsoft & OpenStack
Red Hat has deliberately slowed the pace of its flagship OS release schedule in a bid to lower operational costs and stop "driving IT guys crazy" with the need to update deployments.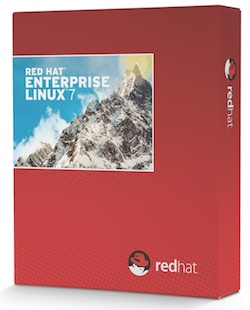 At a time when Microsoft's developer release cycle is markedly rapid (and arguably quite impressive), Red Hat Enterprise Linux (RHEL) 7 development is now strategically targeted to be a "consumable OS" full of simplicity. "It's the opposite of OpenStack, where new releases come to market every six months," [said Brian Stevens, CTO of Red Hat Inc](https://searchitoperations.techtarget.com/news/2240218998/RHEL-7-roadmap-reveals-Linux-container-advancements-Docker-integration)., open-source OS developer. "Only hypercritical changes merit new version numbers. Otherwise, you'd drive IT guys crazy updating their deployments." The company's spin machine says that RHEL 7 "pushes the operating system" beyond today's position as a commodity platform. **How big is the datacentre spectrum?** What this suggests is that Red Hat wants us to think about RHEL as a power source for the "whole spectrum" of enterprise IT: • Bare metal servers, • Cloud Services • Application Containers • Virtual Machines, • Infrastructure-as-a-Service (IaaS) and, • Platform-as-a-Service (PaaS). These all converge in the modern heterogeneous datacentre environment. to meet constantly changing business needs. RHEL features enhanced application development and isolation through Linux Containers, including Docker, across physical, virtual, and cloud deployments as well as development, test and production environments. **Cross-realm trust** The firm also talks about "cross-realm trust" to easily enable secure access for Microsoft Active Directory users across Microsoft Windows and Red Hat Enterprise Linux domains, providing the flexibility for Red Hat Enterprise Linux to co-exist within heterogeneous datacenters. Also a key feature here, Red Hat has included secure application runtimes and development and troubleshooting tools, all integrated into the platform and container-ready.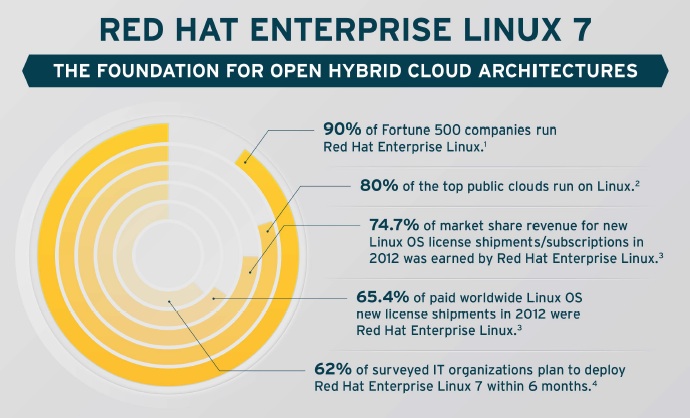 According to Jay Lyman, senior analyst, 451 Research, "Red Hat Enterprise Linux 7 helps to introduce newer technology, such as Linux Containers and related Docker software, to large enterprise environments along with the stability and certifications that enterprises demand. This is critical given the growing number of organizations mixing new technology and methodology – such as cloud, agile and DevOps approaches – with their existing infrastructure, processes and governance."