Rackspace engineers new application virtualisation intelligence
Open cloud hosting company Rackspace has brought in a selection of new backend technologies with the aim of re-engineering its place in the cloud firmament.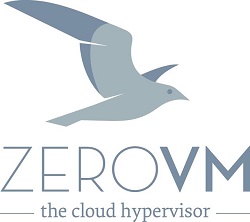 At the open source end of the spectrum, the firm has acquired ZeroVM — the first hypervisor designed specifically for the cloud.
ZeroVM is open-source and free to use.
This lightweight open-source hypervisor was created by Israeli technology firm LiteStack and built to run cloud applications.
According to Rackspace, ZeroVM is based on Google's Chromium "Native Client" project and is capable of breaking down the barriers between compute and storage.
Smaller, lighter and faster…
"Where traditional cloud architectures have needed to move the data to the app for processing, ZeroVM flips that approach and moves the app to the data. This dramatically increases speed of access and decreases latency," said the company, in an official blog.
Essentially then, this technology allows Rackspace to segregate and manage software application data on a "per user" basis (rather than on a "per virtual machine" basis) and work across a compute environment that is neutral to the host operating system.
Rackspace says that ZeroVM is efficient because it is made to virtualise applications, not machines — the runtime virtualises only the server parts that do the actual work at hand – making it much faster.
The firm says that it believes the future of computing is smaller, lighter and faster.
An architecturally redesigned cloud
In related news… Rackspace also this week announced its "architecturally redesigned" public cloud with Performance Cloud Servers.
So it seems, the company has been spending some money on its back-end and trying to show the market that it has a bigger level of cloud powerhouse muscle to show off.
The new servers are designed for enhanced levels of application performance with greater speed, throughput and reliability.
The firm says that this public cloud offering creates a hosting platform for a variety of workloads, ranging from basic web hosting to large scale NoSQL data stores like MongoDB and Cassandra.
"In today's world of instant demand, applications must be capable of scaling fast, and performing at scale without compromise. As a cloud provider, our role is to enable that without customers having to over-provision and constantly re-architect their applications," said Rick Jackson, chief marketing officer at Rackspace.
"Our mission is to provide our customers with the best-fit infrastructure to optimize the performance of their applications, and today we are redefining the benchmark for performance in a public cloud offering as part of our hybrid cloud portfolio."
The new Performance Cloud Servers are built with RAID 10-protected solid-state disks (SSDs), Intel Xeon E5 processors, up to 120 Gigabytes of RAM, and 40 Gigabits per second of highly available network throughput to the host.
The new Performance Cloud Servers' high throughput network has been specifically designed to work with Cloud Block Storage, delivering up to 1.5X more disk I/O performance for Standard volumes and 2.5X more disk I/O performance for SSD volume.
"In the old world, we were limited by the number of transactions per second SQL Server could handle," said Matthew Swanson, chief software architect, Commissions Inc.
"With Performance Cloud, we saw upwards of 3,500 peak transactions per second. In less than 15 minutes I was able to parse through more than 6 Gigabytes of log files and put just over 1.5M rows in our SQL Server database. Performance Cloud Servers are fast, very fast."
OpenStack is here
Performance Cloud Servers are powered by OpenStack enabling programmatic and on-demand access — and this means that users can connect the new cloud servers to dedicated bare metal servers as part of the Rackspace Hybrid Cloud.