Qt stewardship baton passed from Nokia to Digia
Computer Weekly has reported on both the highs of Nokia Qt's developer conferences and the lows of uncertainty that have surrounded the parent company's position regarding the cross-platform application and user interface framework.
Nokia Qt's SVP of strategy Sebastian Nystrom has now confirmed that Qt will cease to be used in future Nokia products due to a so-called "sharpening of strategy" — readers will also note that Nokia plans to cull up to 10,000 positions globally by the end of 2013.
Digia will now acquire the Qt technology, copyright and trademarks — and a number of Qt staff.
Previously, Qt had reached an agreement with Digia to provide Qt under the terms of a commercial licensing agreement. This version of Qt is called Qt Commercial and is presented from the <=qt.digia.com portal.
"We are looking forward to welcoming the Qt team to Digia. By adding this world class organization to our existing team, we plan to build the next generation leading cross-platform development environment," said Tommi Laitinen, SVP of international products at Digia.
"Now is a good time for everyone to revisit their perception of Qt. Digia's targeted R&D investments will bring back focus on Qt's desktop and embedded platform support, while widening the support for mobile operating systems."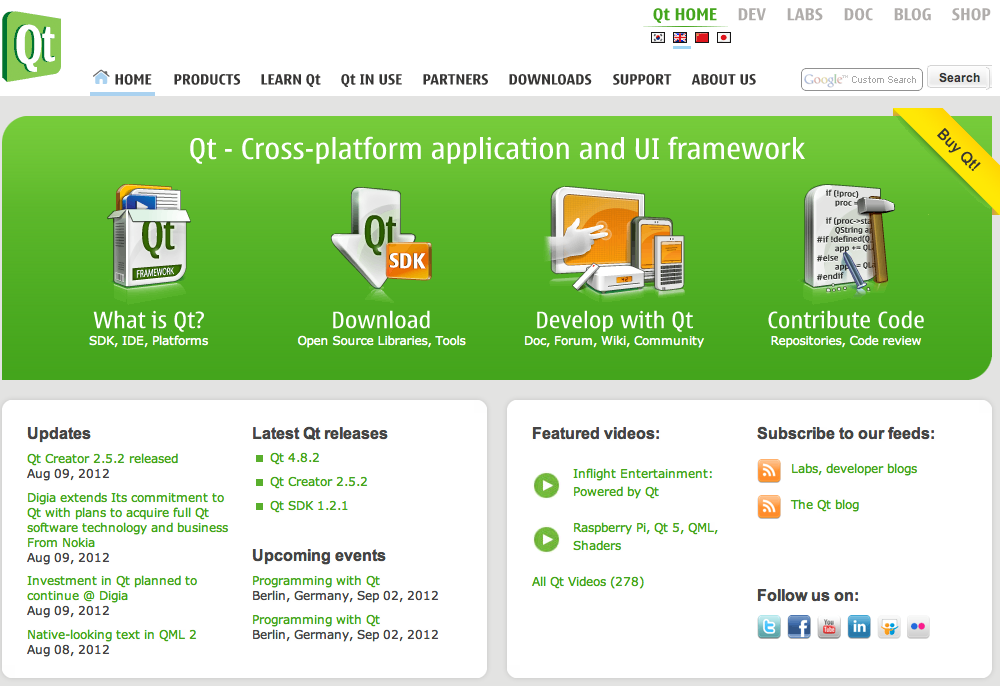 "Nokia is proud of the contributions we've made to Qt over the past four years. We are pleased that we've been able to work with Digia to secure continued development of Qt by the current core team," said Nystrom.
"Digia's plans to acquire Qt mean that it can continue as a successful open source project and also offer continuing employment for many people in the community."