Purism Librem: 100% open source crowdsourced 'high-end' laptop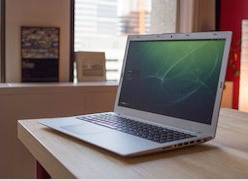 The Purism Librem 15 claims to be the first laptop in the world that ships without 'mystery software' in the kernel, operating system or any software applications.
This is because, the Librem runs 100% on open source.
Purism promises that it will:
• Only use free/libre software for the kernel, OS and all software applications.
• Manufacture hardware that only uses free/libre software
• Prioritise free/libre software for its users.
Purism has successfully crowdfunded the Librem 15 to produce what it describes as a 'high-end' laptop PC with a 3.4GHz Core i7 running an operating system that is a variant of Trisquel GNU/Linux.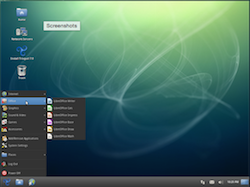 All hardware and software drivers are included — all included applications are free and open.
According to its makers, "Every other consumer-grade laptop you can purchase comes with an operating system that includes suspect, proprietary software, and there's no way for you to know what that software does."
The device is set to launch in April 2015 and prices start at US $1500 or around GBP £1000.

According to Purism, "[We] have the final prototypes and with your help can begin production at full scale in our South San Francisco facility — the first batch will consist of 500 laptops. All laptops include free US domestic shipping. We also ship outside the US anywhere in the world for a flat $80 international shipping surcharge."
• 15.6″ display in either 1920×1080 or 3840×2160
• 4 Core (8 Threads) 3.4GHz Intel i7-4770HQ
• Intel Iris Pro Graphics 5200
• 375 x 244 x 22mm 2.0Kg
• 4GB Memory (up to 32GB)
• 500GB HD (up to 1TB HD or 1TB SSD)
• CD/DVD ROM Drive (or extra drive bay)
• 65W power adapter
• Up to 8 hours usage
For more, Google @puri.sm