Pedal to the metal: Linaro's accelerated Linux development group
Open source moves fast; it's hard to keep track of all the names of vendors in this space. But despite this velocity, this momentum and this community driven collective thrust, the industry rarely seems to spiral riotously out of control.
So how does open source stay on track?
Perhaps it is the groups, organisations and industry bodies that sit over the development of open source (and all software application development for that matter) that help to keep things in on a steady keel.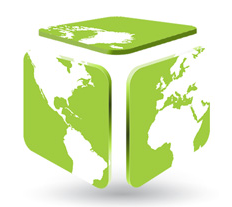 So, in June of this year ARM, IBM, Texas Instruments, Samsung, ST-Ericsson and Freescale founded a not-for-profit open source engineering organisation called Linaro to accelerate the development of new Linux-based cutting-edge devices such as smartphones, tablets, digital TVs and automotive infotainment equipment.
Six months later (i.e next week on November 10th) Linaro says it will demonstrate the tools and software created in its first engineering cycle and showcase how it is already helping the industry to drive forward open source innovation.
But Linaro is not a distribution; although Linaro says that it will develop validated software that interacts directly with the silicon and kernel — and that tools will also be available.
The organisation's FAQ describes Linaro thusly, "It is a common software foundation and set of tools for other distributions to use. The validation and release process enables silicon suppliers to test their Board Support Package (BSP) and make it available to device manufacturers, distributions and software developers. All of the software will be developed in the appropriate upstream open source project."
You can read more here if you have further interest.