Pass the open cloud app testing sauce, please
Open source programmers are being offered a Selenium-based free cloud testing service from application testing company Sauce Labs.
The Sauce Free Open Source Software accounts (simply known as "Open Sauce") is a new programme designed to give developers free and unlimited use of the Sauce Labs cloud for testing web applications.
Strict adherents to the community-driven model of open source programming, Open Sauce user test results will by default be publicly viewable on the Sauce Labs website.
"We benefit from open source software and we are significant contributors to open source projects like Selenium, Kernel Based Virtual Machine (KVM), and WD.js," said John Dunham, CEO of Sauce Labs.
"Our business depends on open source and so we want to 'pay it forward' by giving back to the open source community whenever possible. For example, Sauce Labs offers free use of our service to the Selenium Project, which uses us for integration testing of new Selenium releases."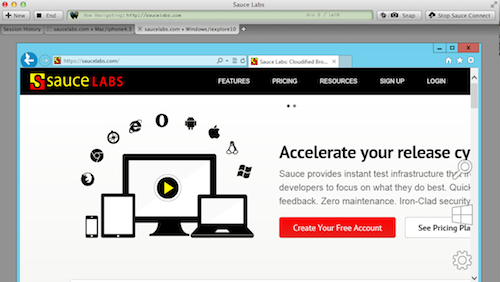 Selenium is a suite of tools specifically for automating web browsers.
Primarily it is for automating web applications for testing purposes and provides a record/playback tool for authoring tests without learning a test scripting language (Selenium IDE).