Oracle's "stewardship" of MySQL and Java: how's it going so far?
It's almost 6-months since Oracle completed its acquisition of Sun Microsystems and some of us are already looking ahead to the Oracle OpenWorld, Oracle Develop and JavaOne exhibition and conference in San Francisco.
At the time of the initial announcements, there were 'dark predictions' by many within the open source community over the future for Java and the open source relational database MySQL.
So how has it been going so far?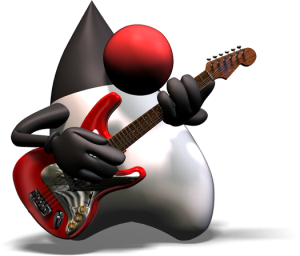 Image: Duke – the Sun Java mascot
There is a generally accepted edict in the technology publicity business that when you run out of news and product announcements, the best idea is to commission a survey for the hell of it. Despite this reality of 'lies, damn lies and statistics' – on the face of it, the poll carried out by open source BI player Jaspersoft may have some validity.
The company polled 130,000 customers and community members and found 'people' are planning to do more with MySQL and Java under Oracle than Sun. I'm slightly worried by the fact that the company used the term people rather than programmers (or IT professionals at least), but let's continue.
According to Jaspersoft, "The survey was conducted in April 2010 using a random sampling of Jaspersoft community members and customers and resulted in over 500 respondents. Most respondents held development and engineering roles within their organisations and nearly 15 percent worked for organisations with more than 5,000 employees."
Hmm, OK I see. 130,000 surveyed translated to 500 respondents does it? Well OK, that's still worthy enough I suppose.
"It's clear that our enterprise customers and community are prepared to give Oracle the benefit of the doubt. It's likely that the software industry may see a resurgence in the use of Java, good news for the massive investments made by many organisations and professionals in this programming language," said Brian Gentile, CEO of Jaspersoft.
Open source software adoption in global enterprises has maintained pace in recent years. IDC forecasts that worldwide open source software (OSS) revenues will exceed US$8 billion by 2013, with an annual compound growth rate of 22.4%, exceeding almost every other software category in annual increases. Readers can click here to download a copy of the complete survey results.
"It was a misconception to think Oracle would kill off MySQL," said Michael Fauscette, group VP of software business solutions at IDC. "Oracle is not new to open source software with projects like InnoDB, Unbreakable Linux, Berkeley DB, etc. and with the addition of Sun's portfolio of OSS, Oracle arguably became the world's largest OSS vendor. Oracle continues to target MySQL to areas of the market where it is a good fit over Oracle's database products (small and medium business for example). What's interesting now is seeing if Oracle can improve transparency, openness and foster stronger communities, something Sun was consistently criticised for."