Oracle's big play for mobile cloud, with Xamarin
Oracle is making a big play to win in cloud and mobile, it hopes.
The company has brokered a new relationship with Xamarin — the firm known for its cross-platform development software designed to simplify mobile application creation.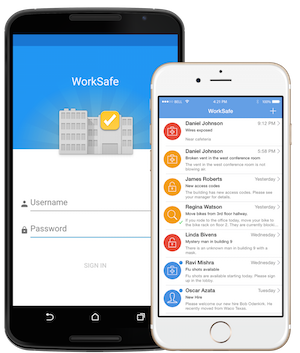 Rolls off the tongue
Xamarin SDK for Oracle Mobile Cloud Service is all about building mobile applications on iOS, Android and Windows.
Secure data integration and management are a big part of this.
It's all about the MBaaS
This new SDK works together with Oracle Mobile Cloud Service, a MBaaS (mobile backend as a service) technology.
Successful enterprise mobile apps require a consumer-grade front end and an enterprise-grade secure connected backend, says Oracle.
"The combination of the Xamarin Platform with Oracle Mobile Cloud Service makes this possible," claims the firm.
Developers can create fully native iOS, Android and Windows apps in shared code with Xamarin.
With a few lines of code, developers can connect their Xamarin apps to the Oracle Mobile Cloud Service for backend access, including enterprise security, push notifications, authentication, backend integrations, data storage, diagnostics, and analytics.
Programmers can, in theory, then continuously test and monitor their apps to help ensure quality, performance and rapid iteration through a combination of Xamarin Test Cloud, Xamarin Insights and Oracle Mobile Cloud's analytics capabilities.
"Enterprises in every industry are using mobile to transform their internal business processes and their relationships with their customers," says Nat Friedman, CEO and co-founder, Xamarin. "Through our collaboration with Oracle, significantly more companies can create high-performance, native mobile apps and easily connect them to their backend systems."
Gartner insight, as always
By 2017, Gartner predicts that mobile apps will be downloaded more than 268 billion times, and that mobile users will provide personalised data streams to more than 100 apps and services every day.
"With Oracle's leadership in integration and Xamarin's success in mobile application development, millions of C# developers can now easily integrate mobile applications with enterprise systems by using Oracle Mobile Cloud Service," says Chris Tonas, veep for mobility and development tools at Oracle.