Oracle opens Java EE, any takers?
Oracle bought Sun, for various reasons.
Popular commentary on the subject puts the purchase down to Oracle's desire to have a more credible level of what might be called 'operational software' (not to suggest that the Oracle database stack doesn't 'operate' in any sense) running inside its wider wheelhouse.

Download this free guide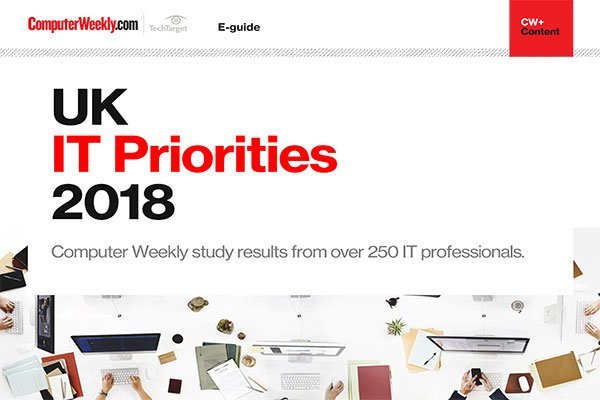 2018 UK IT Priorities survey results
IT organisations in the UK and across Europe are starting to accelerate the move to the cloud. Read more about the key areas in which senior IT managers are planning to invest in over the next 12 months.
With Sun, Oracle got the Java programming language and platform along with the Sun Solaris operating system.
Where is the love?
But try as it might, Oracle has (arguably) never won over the fans – that is, the community, which in the case of a vibrantly (and staunchly) open source product, is kind of important.
Oracle dropped the once fine OpenOffice after the developer community were unhappy about the idea of their baby living in Ellison's corporate tower… and so the even finer LibreOffice fork was created.
Now, the same kind of thing is happening with Java EE, the Enterprise Edition of the Java toolset. Although the foundation of Java EE stems from the same open source DNA as any other subset of Java, Java EE gains its EE stripes and status by virtue of its 'locked down' commercially supported nature.
Java, just free it
Explaining that Oracle believes that there is an opportunity to rethink how Java EE is developed in order to make it more agile and responsive to changing industry and technology demands, the firm's David 'my name sounds like database' Delabassee has blogged to confirm future plans.
"We are discussing how we can improve the Java EE development process following the delivery of Java EE 8. We believe that moving Java EE technologies including reference implementations and test compatibility kit to an open source foundation may be the right next step, in order to adopt more agile processes, implement more flexible licensing, and change the governance process. We plan on exploring this possibility with the community, our licensees and several candidate foundations to see if we can move Java EE forward in this direction," wrote Delabassee.
Now is the time to place your bets on where Java EE might go next. The industry is discussing where EE might find its next home and the bets are split between the Linux Foundation or the Apache Foundation or the Eclipse Foundation.