OpenOffice 3.3 moves closer to Microsoft Office look & feel
If you've been following the OpenOffice updates programme then you'll know that the beta of the 3.3 version is now with us and the release candidate is expected sometime later this year. It is over a decade since Sun Microsystems purchased the source code for what used be known as StarOffice and made it available free of charge. Now well out of puberty and adolescence, has OpenOffice truly evolved to present its competitors with a real substantial alternative?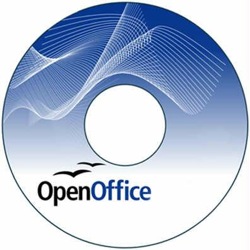 What's another word for thesaurus? If you've found yourself asking that question a lot then you'll be happy to know that this service is due to be delivered as a right-click option directly while you are writing. Good news for everyone surely.

Ribbons from the Microsoft haberdashery – you may well agree that the so-called "ribbon" menu interface looks nothing like a ribbon. True as that may be, Microsoft seems have cornered the market on de facto terminology here and supplanted this term into our general consciousness. Logically then, the developers forming this division of the OpenOffice.org project saw fit to emulate it. Hence Project Renaissance was born.

PowerPoint style presentation application Impress gets new 3D slideshow transitions functionality and different sheet tabs can now be colour-coded in the Calc spreadsheet. If that cake mixture is not enough for you then you'll be pleased to see that the hundreds and thousand here come in the form of new fonts, extra templates, additional clipart and some new file filters.
For the true OpenOffice enthusiast there are also extensions and additional tools available from the OpenOffice website. There are in fact enough of these additions to take this product into a new territory beyond that of an 'Office' suite as we know it today. But will it be enough to crack Redmond's hold on this market? Will OpenOffice adoption at a corporate level really start to take a hold now?