Open source data integration from Aston Martin to the Large Hadron Collider
Content and data is everything right? But device usage at the enterprise level necessitates real-time integration, or that data becomes less valuable and potentially even worthless if it exists in some standalone silo.
Or so the theory goes at least…
Inconsistencies, incongruencies & incompatibilities
But data integration is always complex and fraught with inconsistencies, incongruencies and incompatibilities.
So how do we address these challenges?
FuseSource Corp. produces open-source integration and messaging products to achieve what it likes to brand as "Integration Everywhere" — and "everywhere" in this case means from the data centre to innumerable suppliers, customers, machines and devices etc.
The company's software is used to control data integration demands from the Aston Martin assembly line to the Large Hadron Collider.
Essentially, this technology is an open-source, standards-based messaging platform that can be deployed in any development environment with an incredibly small footprint.
Elastic infrastructures!
Or to put it another way — an "elastic infrastructure" for better data integration.
To pay lip service to FuseSource's tools, the company produces the
Fuse ESB Enterprise 7.0 integration platform and the Fuse MQ Enterprise 7.0 open-source, standards-based messaging platform.
"The pace of business today increasingly demands an elastic infrastructure that's impossible to build without enterprise-class open source integration and messaging," said Steve Williams, director at Apex Networks. , an IT support provider that created the system used by the U.K.'s automotive clubs and insurance companies to communicate with recovery vehicles, garages and first responders that provide roadside assistance to 32 million drivers.
"FuseSource products and services enabled us to effectively integrate each tow truck into a constantly changing enterprise that provides operators with the real-time information they need to best assist stranded motorists. Plus, we're using the same technology to create some of the world's most advanced logistics systems for brands like Aston Martin, Jaguar and McLaren that demand the utmost precision in their supply and demand chain."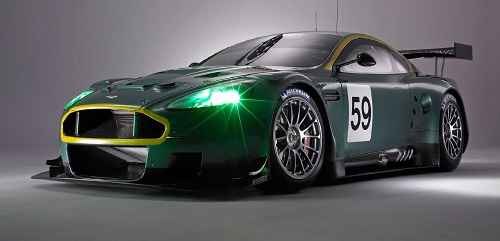 "To create the Control System for the Large Hadron Collider and its Injectors at CERN, we needed a messaging infrastructure that would enable us to monitor and operate the thousands of pieces of equipment that play a role in its operation 24 hours per day, 365 days a year," said Felix Ehm, technical engineer in the Beams Department at the European Organization for Nuclear Research (CERN).
"We needed a messaging technology able to scale to dramatically changing demands with utmost reliability while accommodating the numerous operating systems and communications protocols in use within the scientific community. We trusted in ActiveMQ as an open source messaging system from the very beginning in 2005 and today we can say our decision was beneficial. It's clear that open source integration and messaging addressed our needs."