Open Interconnect Consortium: can your fridge talk to your toaster yet?
Apologies for the deliberately tabloid headline, but here's the point: a group of industry vendors has formed the Open Interconnect Consortium with the aim of advancing interoperability for the Internet of Things (IoT).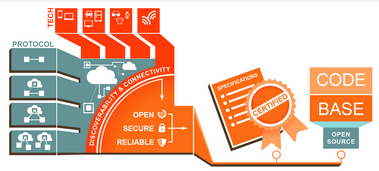 So… that would be SMEG for fridges, Dualit for toasters, Bosch for fridges and boilers and perhaps Fitbit for wearables would it?
Nothing quite so consumer-tangible at this stage we're afraid.
No matter though, the company's involved here are Intel, Atmel, Broadcom, Dell, Samsung and Wind River.
The new consortium will seek to define connectivity requirements to ensure the interoperability of billions of devices projected to come online by 2020 — from PCs, smartphones and tablets to home and industrial appliances and new wearable form factors.
http://www.openinterconnect.org/
The Open Interconnect Consortium (OIC) intends to deliver:
• a specification,
• an open source implementation,
• plus also a certification program for wirelessly connecting devices.
The first open source code will target the specific requirements for smart home and office solutions, with more use case scenarios to follow.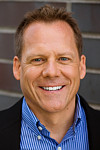 "The rise and ultimate success of the Internet of Things depends on the ability for devices and systems to securely and reliably interconnect and share information," said Doug Fisher, Intel corporate vice president and general manager of the software and services group.
"This requires common frameworks, based on truly open, industry standards. Our goal in founding this new consortium is to solve the challenge of interoperable connectivity for the Internet of Things without tying the ecosystem to one company's solution."
What do the non-partners think?
On the news, Steve Nice, CTO of Reconnix, an open source software specialist, made the following comment:
"The Internet of Things is the next frontier for the technology industry, but there is still a lot of uncertainty around how it will work in practice. Two rival groups working on a set of standards now would suggest that we are still some years away from mass adoption. History has taught us that consumers rarely win if they are to back early in a 'format war,' just ask anyone with a Betamax recorder in the attic.
"It's important that both The Allseen Alliance and Open Interconnect Consortium projects are open source. The Internet was built on free and open principles, and trying to build a proprietary framework would simply inhibit innovation. The future of the Internet and the cloud is open source, you only have to look at Cisco's recent massive investment in open cloud infrastructure for evidence of that."