One open user interface to rule them all, does that sound dangerous?
There is a problem shared by those of us who subscribe to web services in the form of iGoogle, Yahoo mail, Flickr's photo sharing service and any number of social networks from Twitter to Facebook and onward. That problem is the fragmentation of these services. They are all different (for the most part) and they have their own unique user interfaces.
For some time now IT commentators have suggested that we might use a single portal to access them all. While discussion surrounding open web standards is generally always a good thing, web application development probably still has a long way to go before we reach this single user interface utopia.
The problem is down to user choice. We want to keep our choice of operating system, applications and user interface open. So is there an environment where integration can be truly integrated and unified – and wouldn't it be dangerous to create one in the first place?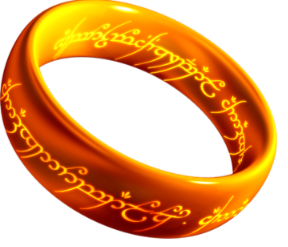 Image credit by creative commons license
IBM advanced business partner OpenSpan is essentially a desktop integration and automation company, although it also describes itself as a specialist in User Process Management. The company offers its open source OpenSpan Studio IDE (integrated development environment) to organisations who are trying to integrate all of their applications (desktop, mobile, web-based, legacy and cloud) into a single implementation on the desktop.
But how can this be so?
Well, this software is predominantly used in call centre environments, contact centres, financial services companies, governmental departments and healthcare organisations. So basically, probably not the average worker's desk unless he or she happens to work in one of those comparatively controlled computing environments. Where applications working efficiently together can make a massive difference to the bottom line then this makes sense. But is it not at the expense of user freedom?
OpenSpan has opened up its integration platform as a free public beta, allowing developers to explore it before making a commitment.
"Remember, there are over 100,000 users out there already, using OpenSpan on their desks, day in day out, in mission critical environments," said OpenSpan founder, Francis Carden in his blog. "Saving money from automation is a no brainer, having a product like OpenSpan that enables you to do this quickly, with its visual designer is also, a no-brainer."
Calling it a 'no brainer' may be a little over-egging the pudding, but one day we will all use just the one user interface – won't we?