Old school IBM meets new school OpenStack
Let's get one thing straight, that headline does a slight disservice to IBM.
Say what you like about the firm's heritage, polished upper management spokespeople and its almost unnerving devotion and attachment to the terms "Agile" and "enterprise collaboration" — but IBM isn't in fact old school, it merely has a long track record.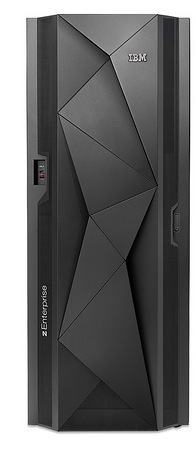 Instead that headline is meant to express the older mainframe division of IBM connecting with the new front-end delivery mechanisms of the OpenStack initiative.
IBM has just released news of its zEnterprise BC12 (lovingly nicknamed the "zBC12" for short) mainframe analytics, cloud and mobile computing tasks.
Just a snip at a mere USD $75,000, IBM says it is adding new industry solutions and enhanced software and operating systems across its zEnterprise portfolio.
Applications here could be banks delivering new mobile banking services, insurance companies preventing payment of fraudulent claims, or perhaps even government agencies interacting with and serving citizens using new applications in the cloud.
… and the open new school angle?
The z/VM 6.3 release adds a new capability in the form of integration with the OpenStack cloud computing framework.
Patrick Toole, general manager, for IBM System z says that this will allow customers with OpenStack-based infrastructure to provision resources on a System z through the cloud orchestration and management layer for the first time.
IBM is also publishing the APIs to enable OpenStack allowing a zBC12 or zEC12 to integrate into an overall cloud architecture.
If IBM were old school would that be a bad thing? Legacy software is just software that STILL WORKS after all… so longevity shouldn't always be seen as a negative in technology.
Either way, don't take it personally please IBM, you look OK for a 125 year old.