OCF IoT consortium unites product, software, platform & silicon
Just another industry consortium?
Perhaps… but last week saw the formation of the Open Connectivity Foundation (OCF), a newly established group of "industry leaders" who proclaim themselves to be hell bent on Internet of Things (IoT) connectivity.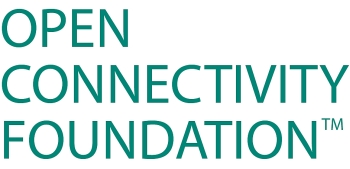 The OCF includes: Cisco, Electrolux, GE Digital, Intel, Microsoft, Qualcomm and Samsung.
The groups first efforts have been directed at producing an an open source SDK for Linux, Android.
OCF USP: product, software, platform & silicon
Fudzilla quotes Imad Sousou, Intel VP of software and services on the formation of the group — Sousou insists that OCF represents a 'significant cross-industry collaboration' and that it is the only organisation comprised of technology suppliers at all levels (product, software, platform and silicon) dedicated to providing this key element of an IoT solution.
"By allowing providers to build on a single, open standard, OCF will drive secure interoperability for consumers, business, and industry, which is key to unlocking the massive opportunity, accelerating industry innovation, speeding product development and spurring adoption."