New programmer pow-wow for coders paranoid about Android
Information security consultancy MWR InfoSecurity is hosting a DevSecCon workshop.
A what?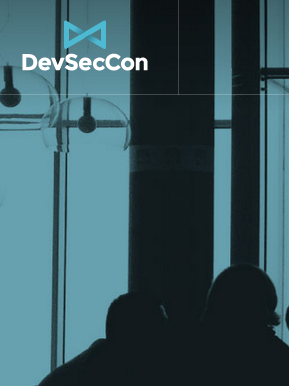 Oh sorry, DevSecCon means Developer Security Conference, obviously.
The DevSecCon (Ed – surely DevSecPowWow would have worked better no?) is labelled Android Security Within the Development Lifecycle.
So what?
NOTE: For clarification — It is MWR's workshop that's titled 'Android Security Within the Development Lifecycle' – not the conference as a whole.
The session will aim to provide insight into common security flaws seen in Android applications and offers a view toward automation methods which may be used to prevent vulnerabilities going to market.
This is a one day event, with seminars, workshops and open sessions, aiming to initiate a culture change in IT to deliver integrated, continuously secure solutions to the business.
Did someone say after-party?
Speaking about MWR's support, DevSecCon organiser – Francois Raynaud, said: "DevSecCon is pleased to announce MWR InfoSecurity as our sponsor for the after-party drinks and will also run workshops covering mobile and web hacking."
MWR's technical director – Martyn Ruks, added, "Bringing together DevOps and SecOps practitioners in a collaborative environment is a natural progression, and I think will make for a very interesting discussion. Integrating security from the outset is vital and that means both practitioners understand either other's viewpoint and working together effectively."
DevSecCon is a newly formed, non-profit conference for DevOps and SecOps practitioners, run by practitioners. By creating a neutral platform, it will exchange and create new ideas on how to leverage the best of both worlds and adopt a new mind-set of inclusiveness and collaboration.