New cloud requirements standards laid down
The Open Data Center Alliance has announced what it calls a "major milestone" in its mission to drive open, interoperable cloud solutions. With 280 member companies in tow, the group has formed workgroups and aligned with key industry standards bodies.
Yes yes, well done, but so what?
The organisation has just published its initial cloud requirements documents — that's what. This is the first user-driven requirements documentation for the cloud based on member prioritisation of the most pressing challenges facing IT.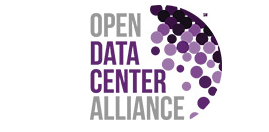 "This release will shape member purchasing and outline requests to vendors and solutions providers to deliver leading cloud and next-generation data center solutions," said the organisation, in a statement.
"The speed at which the organization formed and delivered the initial usage models sends a clear message to the cloud industry on how IT is planning to prioritise its data center and cloud planning along with the organization's commitment to solve real challenges," said Matthew Eastwood, group vice president, Enterprise Platform Research at IDC.
The first publicly-available documents published by the Open Data Center Alliance include eight Open Data Center Usage Models which define:
IT requirements for cloud adoption and,
An Open Data Center Vision for Cloud Computing.
These lay out a plan to enable federation, agility and efficiency across cloud computing while identifying the specific innovations in secure federation, automation, common management and policy and solution transparency required for widespread adoption of cloud services.
"I would have to agree with the Open Data Center Alliance (ODCA) report released this week and say that automation is definitely a fundamental requirement for those looking to adopt cloud computing. In fact, I would argue that to move to the cloud but still rely on manual processes to provide management is a little like buying a Superbike and then pushing it everywhere — the manual intervention will always be the bottleneck preventing full exploitation of the benefits," said Terry Walby, UK managing director, IPsoft
"Automation services can help set parameters to provision and resource those processes that are important to an organisation; whether that be reduction in latency issues, managing server overloads or the allocation of bandwidth to those who need it most. It is through automation that businesses will be able to unlock the full benefits and elasticity which cloud provides."