New Firefox for Android: helping developers first, THEN users
Open source browser Firefox has been updated for Windows, Mac, Linux and (for the purposes of this short communiqué) the Android mobile operating system.
Before we take a quick look at some of the new features, it is worth noting that Mozilla is if anything extremely software developer focused with this particular release.
Rather than slathering on layers of "user-centric seamless web experiences coolness" messages, this new release appears to have been conscientiously positioned as being engineered for the developers who will take the product forward — which, anyway, of course, should lead to good user experiences if we follow a logical progression.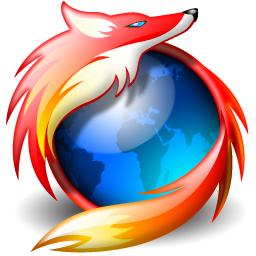 New in Firefox for Android we find (new) support for (new) APIs that are hoped to help developers build more responsive web applications like instant messaging and interactive HTML5 games like Angry Birds.
According to Mozilla's press statement, "With tools like WebSockets supported in Firefox across desktop and mobile platforms, developers can create faster, seamless web applications. Imagine a multi-player web game that you can play simultaneously with your friends and family on different mobile phones, tablets and computers."
On the practical side, Firefox now supports the W3C navigation timing spec API across desktop and mobile platforms so developers can measure page load time and web site navigation against bandwidth speed, website traffic and other factors.
Two other new features: users now have the ability to copy any web site text and paste it into emails, web site forms and device applications that go beyond the browser, like SMS messages. Also, Firefox for Android automatically detects device language settings upon setup so users can immediately browse the web in their language of choice.