Mozilla Festival London: a three-ring circus of innovation
The Mozilla Foundation has held its annual gathering of the clans in London this November in what the organisation has called a "three-ring circus of innovation" — the theme for this year: media, freedom and the web.
Mozilla wants to use these events as "brainstorming platforms for open web developers" and insists that the Mozilla Festival is not a usual tech conference.
According to Mozilla, "It's a giant maker sprint, crammed with over 500 hackers, designers, journalists, musicians, DJs and gamers — all actively building the future of media and the web together, through hands-on design challenges, brainstorms and hack sprints."
Last year's Festival was focused on education and learning. It resulted in new community members, partnerships, and Mozilla projects like the kids web building tool Hackasaurus and the Open Badges web skills project.
This year's design challenges included designing the next killer news app in HTML5, porting a "classic" game to run directly in a browser and "popcorn bounties" – a project aimed at improving interactive video on the web.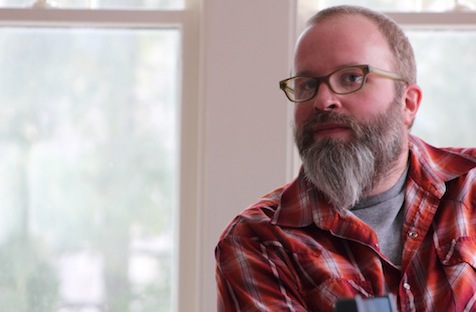 Pictured: Dan Sinker is head of the Knight-Mozilla News Technology Partnership, a joint program between the Knight Foundation and Mozilla to spread open web innovation within journalism.