Monkeys go wild: Microsoft makes Xamarin free
Microsoft has made Xamarin free — Xamarin is a 'offshoot sprout' of the Mono cross-platform software programming tools project, developers can use Xamarin to write native iOS, Android and Microsoft Windows apps with native user interfaces and share code across multiple platforms.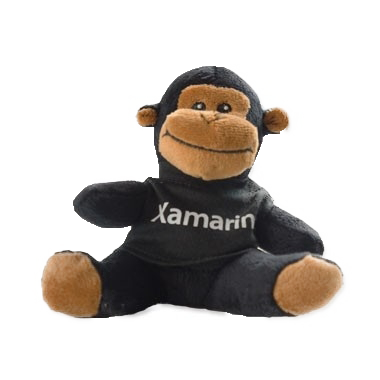 The free offer here applies to all of the Microsoft Visual Studio editions including Visual Studio Enterprise, Visual Studio Professional and the Visual Studio Community Edition.
Xamarin SDK
Microsoft is also open-sourcing the Xamarin SDK – the core of the Xamarin toolchain.
The firm is also making Xamarin's services (for example, Test Cloud and Xamarin University) available along with the existing Microsoft mobile DevOps capabilities.
Microsoft's acquired Xamarin earlier this year in what many people have classified as a solid affirmation that the company is serious about working with other operating systems.
From open source, to proprietary now to open source under Microsoft…
Xamarin's founder Miguel De Icaza appeared on stage at the Microsoft Build 2016 conference and exhibition joking that "this was the longest job application I ever undertook" before finally saying that he was pleased to be a part of Microsoft.
The integration of Xamarin into Microsoft's developer tools takes Microsoft another step further towards enabling its vision of supporting 'any developer, any app, any platform'.
According to the official Visual Studio blog, "With Xamarin you can create fully native apps for Android, iOS, and Windows using the power and productivity of Microsoft's development tools and services. Together, these and Azure backend services create a comprehensive solution that spans every phase of the mobile development cycle."
Microsoft also stated that Xamarin has announced that it has already contributed the Mono Project – core to the Xamarin tools – to the .NET Foundation, and the .NET Foundation in turn announced that they will re-release Mono under the MIT License.
.NET technical steering
Microsoft underlined the news by saying. "We are looking forward to active partnership with and contributions from the community for both of these projects. Finally, to kick that off, Unity, JetBrains and Red Hat announced that they are joining the Technical Steering Group of the .NET Foundation, as a great testimony of the strong momentum of the .NET community."