Microsoft's Chinese cloud is cross-platform flavoured
Microsoft's recent agreement with China Standard Software (CS2C) sees the companies poised to jointly develop and sell "solutions" for the booming cloud-computing market in China.
According to Microsoft's press statement, the "mixed source" solutions stemming from this collaboration will be built on Microsoft's Hyper-V Open Cloud architecture and will include support to run CS2C NeoKylin Linux Server products.
Could this be a new era for Microsoft?
Does the company's proximity here to the so-called "mixed source" solutions being deployed signal some kind of new openness? Is the diversity and exponential growth of the Chinese IT market an even more dominating factor than any of Microsoft's proprietary preferences?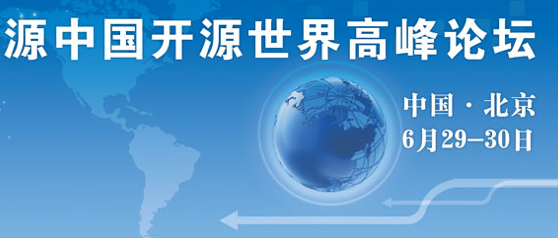 "While cloud computing promises to move computing to the next level, a critical challenge that many organisations face is rationalising diverse technologies and different platforms," said Lu Shouqun, chairman of the China Open Source Promotion Union, or 开源中国OSS社区 as it is known locally.
"The commitment between Microsoft and CS2C to provide mixed source solutions will not only allow the co-existence of different operation platforms in the cloud environment, but also enhance choice for customers."
"From the perspective of users, we are glad to see cooperation between different operating system providers," said Fu Boning, deputy director of the Information Center for the China Ministry of Agriculture. "The cross-platform collaboration of multiple platforms is becoming a trend in areas like cloud computing. With more and more collaboration from vendors, the customers' entire information system will be better protected."
Microsoft and CS2C have also pledged to sponsor a joint virtual technology lab in Beijing for solution development and testing of cloud solutions that will allow customers to move to virtualisation and a cloud-based IT infrastructure.
Is Microsoft trying out this much more open stance in the Chinese market where the rest of the world won't see it happen (just in case the company doesn't like it) perhaps?
I actually DO NOT believe this is the case at all (Microsoft does plenty in open source if we are fair); it's just that the suggestion was too tempting not to make.